Tinker Bell Makeup Pixi Palette Review
What We're Sweet On: Tinker Bell Gets a Perfect Palette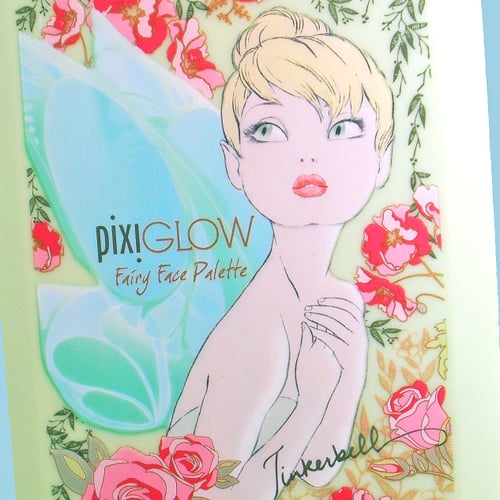 If you were the rogue Disney girl who chose Tinker Bell over the long list of available princesses, you aren't going to want to miss the latest cartoon/makeup collaboration. Pixi Beauty, the aptly named brand known for its sweet, girlish packaging and shimmery shades, just teamed up with everyone's favorite foot-stamping little fairy. Putting Pixi and Tinker Bell together was a stroke of marketing genius for the puns alone, but it's also the prettiest collaboration we've seen in a while. There's an entire collection, so to see close-ups of all the makeup inspired by Ms. Bell and find out what's worth your milk money, just keep reading.


The standout in the Pixi Glow collection is easily the Pixi Glow Fairy Face palette ($34), which has a gorgeous painting of Tink on its lid and five shadows, five lip glosses, and a multihued blush packaged cleverly inside. Pixi founder Petra Strand actually says that this is the palette she's always dreamed of making, and you can tell that the brand put plenty of thought into its design. We love the way the entire unit slides out like a mini vanity, the selection of flattering neutrals inside, and that it comes with brushes (a major failing with many ostensibly travel-sized palettes).

Outside the palette, we're also fans of the Catching Shadows eye crayon ($18); it's sheer gold shadow on a stick that's super easy to apply and isn't too soft or melty, the way many cream shadows are. And if you love Tarte lip tints as much as we do, try Magic Tink Tint ($16), a sheer, hydrating pink lip stick that's like a less pigmented version of Tarte's product.
All in all, we're rather impressed with the Pixi Glow products — they're not too expensive, the makeup itself is great, and the packaging is eminently covetable. So if you still believe in fairies even a little bit, don't miss this one.