Tinted Moisturizers For Oily/Acne-Prone Skin
Three Glowy Tinted Moisturizers That Won't Aggravate Acne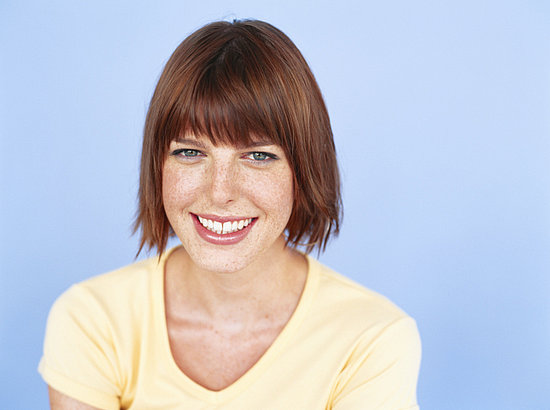 If you're blemish-prone, wearing foundation or tinted moisturizer can raise a bevy of questions. Will it break you out? Will it make your skin look greasy? And will you look like you're wearing a mask? For the following three tinted moisturizers, the answer to those questions is no. Plus, each one gives skin a pretty, I-just-happen-to-have-gorgeous-skin glow. For the rundown, keep reading.
If you need real moisture:
Jouer Luminizing Moisture Tint ($38) pulls off the tricky feat of lending a slightly dewy glow to skin without looking shiny. Oil- and fragrance-free, it provides light, semisheer coverage with SPF 20 protection. And it actually does moisturize; I wore this while visiting Portland recently, and it kept my skin adequately hydrated even during a cold, windy weekend spent outside.
If you only want a hint of tint:
I want to rave about Physicians Formula Organic Wear Tinted Moisturizer ($11) because it's reasonably priced and filled with botanical ingredients, but it's more of a "kinda like" than "love" thing. Its coverage is extremely sheer, and the lavender scent might put some people off. (I'm neutral on it.) It doesn't moisturize very much and can also be a little difficult to blend. What is great about this paraben-free formula, though, is its ability to make skin look naturally glowing. If you're having a perfect skin day and just want a little lit-from-within boost, this does the job without aggravating acne. SPF 15.
If you want to know my absolute favorite:
Laura Mercier Oil-Free Tinted Moisturizer ($42) has a loyal following, and it's easy to see why. First, it has a good range of colors for fair, medium, and dark complexions. Secondly, it moisturizes and slightly luminizes without being greasy — which is key if your skin tends to become slick by mid-afternoon. It provides sheer-to-medium coverage that will smooth over small imperfections without looking makeuppy. To cover serious blemishes, I still use concealer, but otherwise, this tinted moisturizer is all I need to fake perfectly healthy-looking, glowing skin.