Tips For Doing a Gel Manicure at Home
Money Saver Alert: How to Do a Perfect Gel Manicure at Home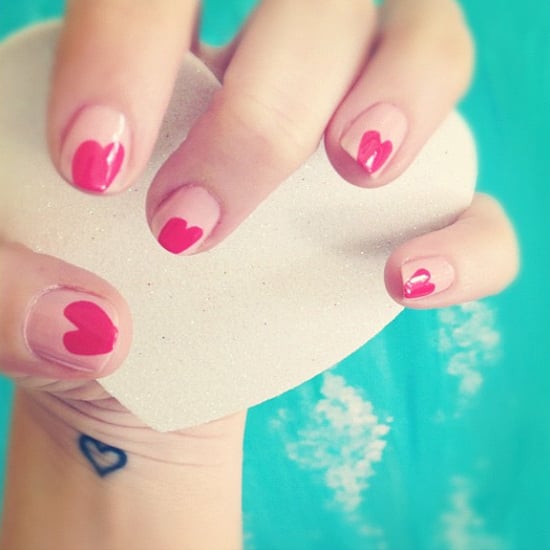 Gel manicures are popular fixes for busy women who need chip-free finishes that will last. And recently, at-home kits have hit the market with brands like SensatioNail, Red Carpet Manicure, and Sephora by OPI coming out with their own versions. Now that Winter is here and temperatures are dropping, your hands and feet will be begging for a little extra attention — not to mention the benefits of long-lasting manicures and pedicures. Get tips on making your DIY gel set look good for weeks when you read more.
1. Prep: To create a dry (and disinfected) surface for the set, try applying rubbing alcohol to the nails prepainting. Another tip is to buff the nails a bit before application to remove shine in order to help the tacky base coat stick. Note: always follow each kit's instructions carefully on how to best prep the nails, as it may vary depending on individual formulation.
2. Application: When you apply the clear base and top coat, make sure to put the polishes on the tips to form a sealed-off surface. This capping method will make sure your manicure doesn't begin to peel. Also, don't go all the way down to your cuticles to avoid lifting around the edges.
3. Removal: When it's time to remove your gel set, avoid chipping or buffing it off. Instead, grab a polish remover with 100 percent acetone, soak it on a cotton ball, and place over the nail. Then wrap it in foil so it stays put while you wait 10 minutes. The color should peel right off. Next, use a fortifying formula to condition and strengthen your nails, such as Nailtiques Oil Therapy ($7).
Once you've become a gel nail master, you can move on to your toes for a pedicure that will last through any vacation trek — even the snow. A gel set is also the perfect start for your wildest nail art ideas because you can easily remove mistakes without botching your base.