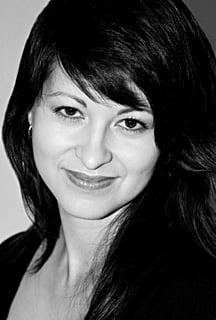 We asked top Wella stylist Alexandra Matiz, owner of Muze Salon in New York, what her best tips are for keeping your locks in tip-top condition. Her work has been seen in places like Fashion Week and top beauty and fashion publications, and she is also giving us a peek into what is trending for this season!
How long have you been a stylist, and how did it become your passion?
I've been a stylist over 20 years and find it to be a creative, fun, and always-evolving profession. Also I love that I am able to touch people in such a special way that makes them feel good about themselves.
What are some trends we can look forward to this season?
Some of the trends for this season are colors are getting richer; I prefer to say that rather than juicier. Reds are more natural, tone-on-tone dimension is very in. Blondes will have more saturated golds with violet hues in them. A remembrance of classic champagne tones. Hairstyles are easygoing, effortless, and soft to the touch.
When it comes to keeping color-treated hair looking healthy, what are your best tips?
To help keep your color-treated hair looking its best, make sure that you that use products that are color-safe, like the Brilliance Shampoo and Conditioner from Wella Professionals. To help condition your ends, which tend to be more damaged, use a weekly intense treatment for five minutes, like the Brilliance Deep Treatment Mask, also from the Wella Professionals line.
What are some tips to keeping hair looking healthy between cuts?
To help your locks looking their best between visits, always protect your hair from overly working it with your tools. A great way is to prep your hair with Velvet Amplifier, which will improve manageability and improve your finished look. To protect your hair from heat damage, use a thermal protectant spray like Thermal Image.
I especially love Wella's Natural Volume Mousse. It gives tons of body without building up too much in the hair. Flowing Form is also one of my faves, because it helps to control rebellious hair. I love finishing the look with Stay Essential hair spray.