Tips For Getting Eyelash Extensions
Everything You Need to Know About Eyelash Extensions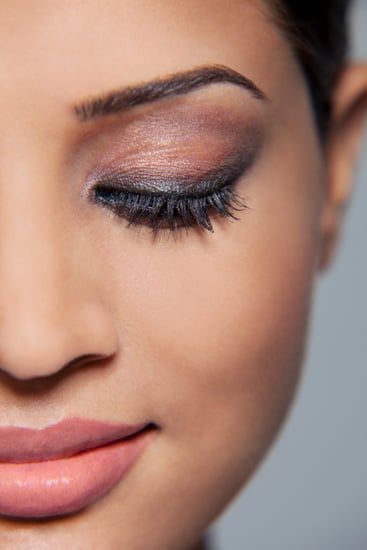 Sure, you can whip out a set of false lashes for temporary enhancements, but if you want full, lush lashes even when you wake up in the morning, then eyelash extensions may be a semipermanent option worth exploring. Before you book an appointment for fluttery lashes, consider these tips from Courtney Akai of Courtney Akai Lash Boutique in NYC, after the jump.
Find the right salon: Don't entrust your lashes to just anyone. "Make sure all their lash techs have esthetician licenses and are certified in lash extensions," Akai advises. "You should ask about their sanitation system and confirm that they sanitize the tools they use after every client. Also, ask to see 'before' and 'after' pictures, and see if they have different options for lashes or if they only use one length/thickness/type." Once you've found a salon, show up makeup-free, and notify your tech of any allergies.
Know what look you want to achieve: "Lash extensions are completely customizable," Akai says. "I work with each client to create a tailored lash look for them. The actual individual lashes I apply range from a high-quality synthetic lash [that holds a permanent curl], to mink lashes that are beautifully soft and natural."
Make them last: Eyelash extensions are made to last through a full growth cycle of your natural lashes, which means they can last up to eight weeks. "Each person's lash growth is somewhat variable, so I suggest light lash maintenance every three to four weeks to maintain a full look," Akai says. "I also recommend people brush through their lashes each day and refrain from rubbing, touching, or playing with them, as this can cause damage to the natural lash."
Don't use waterproof mascara: "You can use mascara, but you'll probably find that you don't need it," Akai says. "Mascara shortens the life of the extensions, but if you want to add a more dramatic look, then only apply nonwaterproof mascara to just the tips of the extension, not the whole extension."