Tips For Wearing Gray, Pewter, or Charcoal Eye Shadow
3 Reasons Why You'll Love Pretty Gunmetal Eye Shadow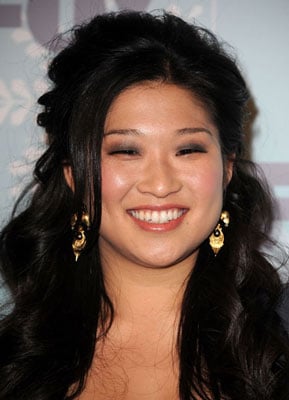 Jenna Ushkowitz may not be as big a fan of the smoky eye as Tina, her black shadow-loving character on Glee, but she definitely knows how to pick a great eye color. I love this pewter shade on her, and it illustrates several good points about gray shadow, like:
Soft charcoal shadows are sexy without being harsh, "stuck on," or looking overly opaque.
Dark gray is one of those colors that looks great on practically everyone, and coordinates well basically no matter what you're wearing or how you're coloring your hair.
The best thing about it, though, is that you don't have to get it perfect. The shimmer and softness of the shade makes imperfect application no big deal, which is key if you're a klutz like me.
Be sure to check out some gorgeous, versatile shadow options in the widget below for inspiration.