Too Faced and Beautyblender Collaboration | Fall 2016
You Can Finally Shop the Too Faced x Beautyblender Set Today
As POPSUGAR editors, we independently select and write about stuff we love and think you'll like too. POPSUGAR has affiliate and advertising partnerships so we get revenue from sharing this content and from your purchase.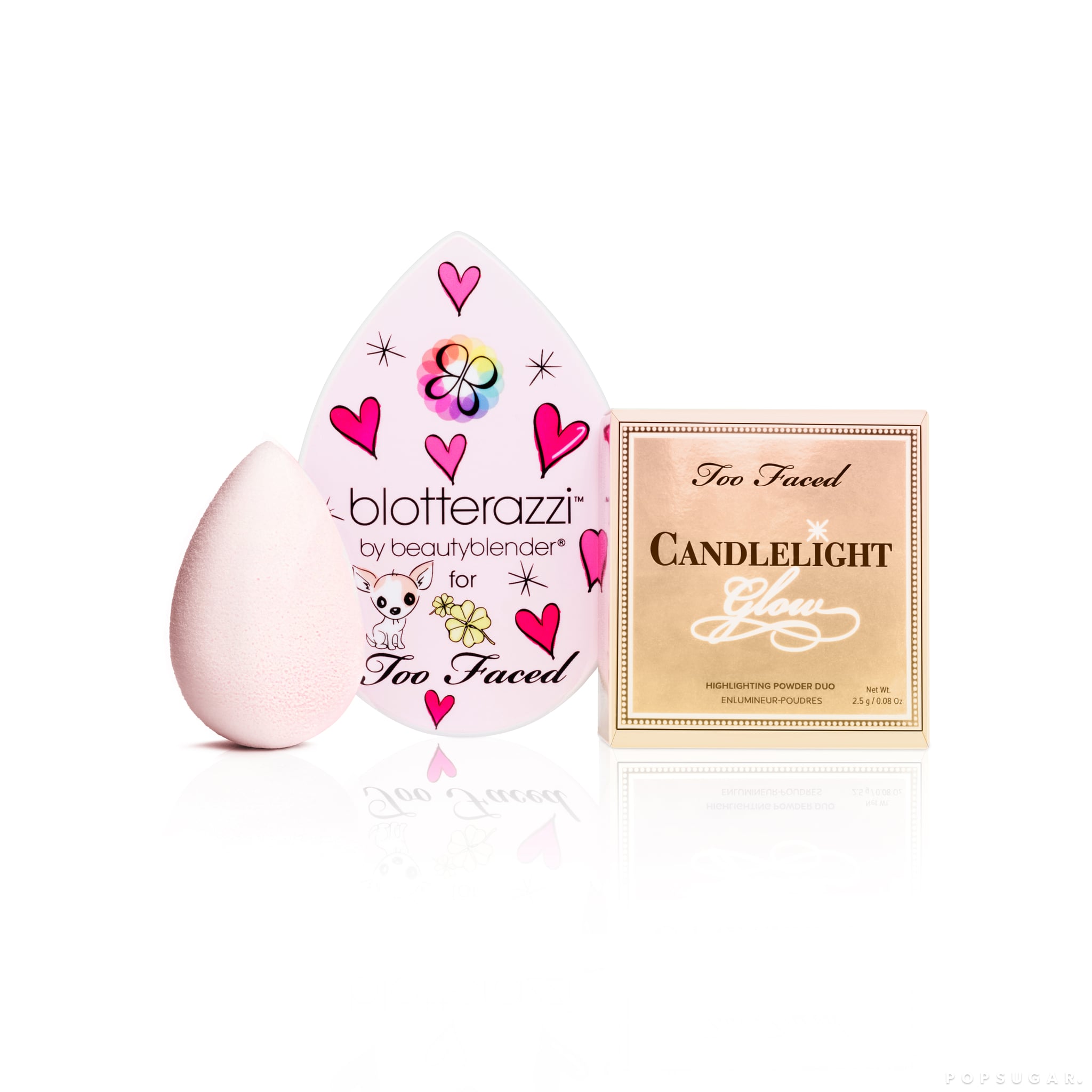 Too Faced x Kat Von D isn't the only mysterious collaboration we we're looking forward to this year! We've been on the edge of our seats since Too Faced's cofounder and creative director Jerrod Blandino shared an Instagram post teasing another major partnership.
"I had so much fun with my gal pal Rea-Ann Silva, founder of the amazing Beautyblender at #TooFacedHQ today! We had a photo shoot for a super exciting upcoming collab . . . make sure you keep your eyes peeled!" he captioned the image. The two brand bigwigs are seen posing in front of a backdrop that says "Love," covered in confetti.
POPSUGAR reached out to Beautyblender to find out more, and the company's PR team confirmed that the two cult-favorite brands will indeed be teaming up for Fall. We now also have exclusive images of the gift set, which Jerrod revealed on Instagram.
The Too Faced x Beautyblender trio consists of a baby pink sponge (Too Faced's signature color), Candlelight Glow Highlighting Powder Duo ($30), and a Candlelight Glow Highlighting Powder Duo ($30). "Check out how friggen cute our collab with Beautyblender turned out!" Jerrod said. The founder's adorable dog Clover is clearly illustrated on the front of the Blotterazzi case, along with hearts.
The $40 set launches on Sept. 13 on Sephora.com and will make its way into Sephora stores on Sept. 18.