Tools For Curly Hair
6 Tools Every Curly Girl Needs to Maintain Healthy Hair
As POPSUGAR editors, we independently select and write about stuff we love and think you'll like too. POPSUGAR has affiliate and advertising partnerships so we get revenue from sharing this content and from your purchase.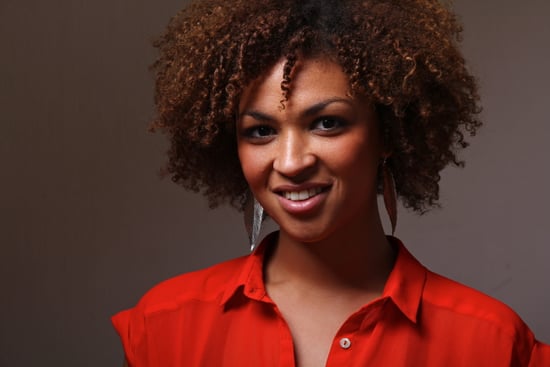 The number of products on the market targeting curly hair can be overwhelming, but the core of any regimen is the tools you're using. Whether you're embracing your natural texture or heat-styling your strands, celebrity stylist Ursula Stephen (who frequently works with Rihanna) breaks it down to the six tools you really need to manage curly and kinky hair.
1. Paddle brush: A paddle brush is a versatile tool that can be used for detangling as well as blow-drying curls straight. Stephen recommends using a brush to detangle before you shampoo, starting from the ends. "It's always best to brush out kinks and loosen the dirt and oil before you soak it because once you wet it, everything is going to be matted together," she says. "You never want to pile curly hair on top of your head. Wash in a downward motion so you keep it tangle-free."
2. Wide-tooth comb: A wide-tooth comb (or even a vent brush) is essential for detangling curly hair, whether it's wet or dry. The spaced teeth allow you to rake through your curls without unnecessary breakage and pulling.
3. Blow dryer with diffuser and comb: In order to achieve a sleek, straight style on kinky hair textures, use a blow dryer with a comb attached. This will help straighten hair without having to juggle both a brush and dryer. To avoid drying your hair out, Stephen recommends drying to about 80 percent before finishing with a wet-to-dry flat iron. If you prefer to wear curly styles, grab a diffuser to dry hair quickly without losing definition.
4. Flat iron with adjustments: Whatever flat iron you choose, make sure you have the ability to control its temperature. Those with course hair should start with a higher temperature (around 450 degrees) to get strands straight with one pass. Colored hair requires less heat. And for touch-ups, start with the flat iron at 250 degrees.
5. Silk scarf or pillowcase: In order to maintain any look, sleep with a silk bonnet, scarf, or pillowcase wrapped around your hair. The smooth material eliminates any snagging while you sleep, therefore allowing you to shake and go in the morning. Silk does draw moisture away from your hair, though, so be sure to hydrate with a conditioner before heading to bed. "When you're sleeping, that's your hair's breathing stage, so it's going to receive all those products into the cuticle," Stephen explains.
6. Rattail comb: Yes, many curly girls run from a fine-tooth comb, but it can come in handy when you want to straighten your style. Use the comb as you flat-iron to take out any knots and guide the hair to the straightness you desire.