Tools For Your Nail Art Kit
7 Around-the-House Tools to Add to Your Nail Art Kit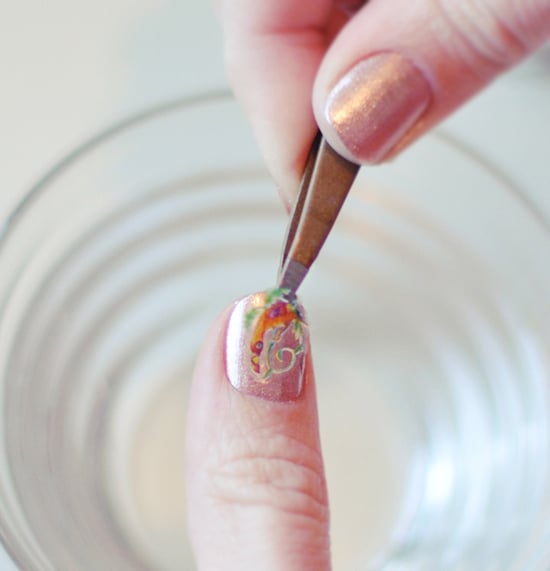 Polish, remover, top coat . . . these are the foundation of any amazing type of nail art. But what about the designs we covet but are less-than-able to achieve on our own? If you go digging around you house, you can scrounge up a handful of odds and ends that can help make your nail art aspirations a reality.
Tape: For any type of nail art design that requires lines, lay down a strip of tape and paint away. Painter's tape is great, but regular Scotch tape works just as well.
Toothpicks: These are great for pulling polish into long, thin, tapered lines. They also allow for more localized cleanup than a Q-tip when dipped in nail polish remover.
Straight pins: Reach for the ones with the flat tops to them. They're perfect for circle designs, especially polka dots. Just dip the tip in your polish, and you're set.
Pencils: Have a design that's a bit more elaborate but not the steady hand to pull it off? Using an X-Acto knife, or something similar, cut out the design into the top of your pencil's eraser, and you'll have a perfectly sized rubber stamp.
Glitter pens: Martha Stewart makes a line of glitter markers ($11 for the set) that offer fuller coverage than glitter polish. And the tapered tip is great for when you just want a little bit of sparkle.
Tweezers: Place anything from decals to rhinestones with better precision with a set of tweezers. Just make sure to have a separate set from the ones you use on your face to keep everything hygenic.
Makeup sponges: Gradient colors have been a huge trend in the world of nail art lately, and the look is easiest achieved with a makeup sponge. Keep a few in your kit to whip up an ombré manicure in a snap.
Source: Flickr user . . . love Maegan