The Top 10 Reasons Women Change Their Hair 2010-07-13 14:00:01
The Top 10 Reasons Women Change Their Hair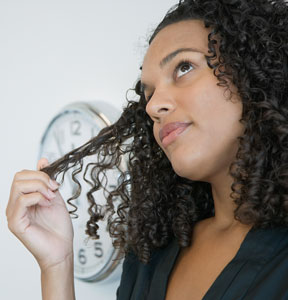 When you look back at all the different reasons why you've changed your hair over the years, what would they be? A recent study explored that burning question. Commissioned by Andrew Collinge, a two-time winner of the prestigious British Hairdresser of the Year, the study also found that the average woman changes her hairstyle a whopping 104 times in a lifetime. However, Collinge noted that these changes typically weren't all that dramatic. To find out the top 10 reasons why women switch up their coiffures, just read more.


Just for a change.
Out of boredom.
As a confidence booster.
As a result of a breakup.
To reinvent oneself.
To keep up with fashions and trends.
They were going gray.
In conjunction with a milestone birthday.
Either before or after having a child.
Due to their wedding.