The Top Hair Trends of 2012
What Was the Biggest Hair Trend of 2012? Vote!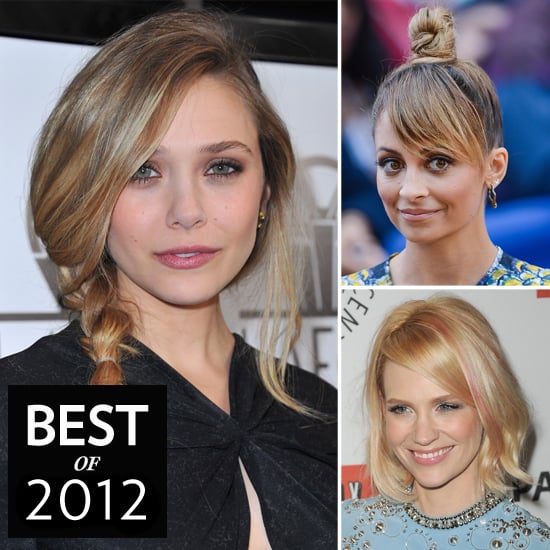 Every trend has its season. And as 2012 comes to a close, there are three hairstyles that stood out among the most popular: the side braid, the topknot, and nontraditonal hair color. With the rise of Katniss Everdeen fever and The Hunger Games earlier this year came the resurgence of the side braid, typically done in a tousled fashion (as pictured on Elizabeth Olsen above). This Summer, however, the topknot, a favorite of Nicole Richie's, was the choice updo, but as Winter descends, topknots are growing in size and sleekness. Finally, the most loved (and hated) trend of them all: colorful highlights. Stars like January Jones and Lauren Conrad were spotted with pink and blue hair additions, particularly this past Spring. While some of these trends are fizzling out already, which hairstyle do you want to keep wearing in 2013?