Travel Beauty Products For Acne-Prone Skin
A Carry-On Guide For Acne-Prone Skin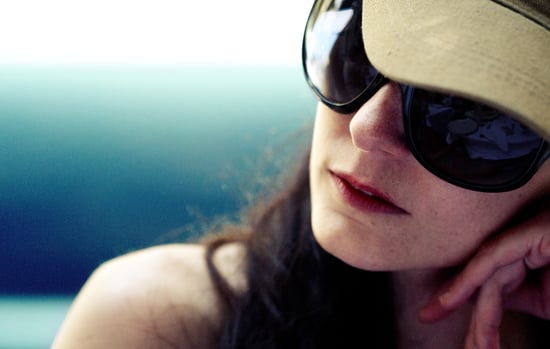 Travel can do serious damage to your skin's equilibrium, with airplanes, sun exposure, and stress all contributing to a vacation breakout. But you can keep blemishes at bay during all your adventures. Travel light with these bare essentials for acne-prone skin.
Ms. Clean: Dermatologist Dr. Ava Shamban recommends bringing along a face wash with glycolic and/or salicylic acid. Look for something with anti-inflammatory benefits, as well, like redness-reducing Peter Thomas Roth Gentle Complexion Correction Pads ($36). Not only are these compact wipes easy to get through TSA, but they're perfect for freshening up on a road trip when water is scarce.
Pimple destroyer: Select a spot treatment cream with at least two and a half percent benzoyl peroxide. "Benzoyl peroxide works as a preventative measure because it acts as a peeling agent, increasing skin turnover, and clearing pores of dead skin cells," Dr. Shamban explains.
Moisture mix: Look for anti-inflammatory and antibacterial properties in your moisturizer. Some of Dr. Shamban's favorite ingredients include black cohosh extract, iris extract, zinc, and green tea. Try Supergoop! Antioxidant-Infused Sunscreen SPF 50 ($19), which is under 3 oz., formulated with green tea, and includes another travel must have: sunscreen.
Still can't avoid a pimple while you're away? Keep aspirin in your back pocket to obliterate a spot before you can say "home sweet home."