Travel Beauty Tips From Salma Hayek
Salma Hayek Shares Her Travel Beauty Essentials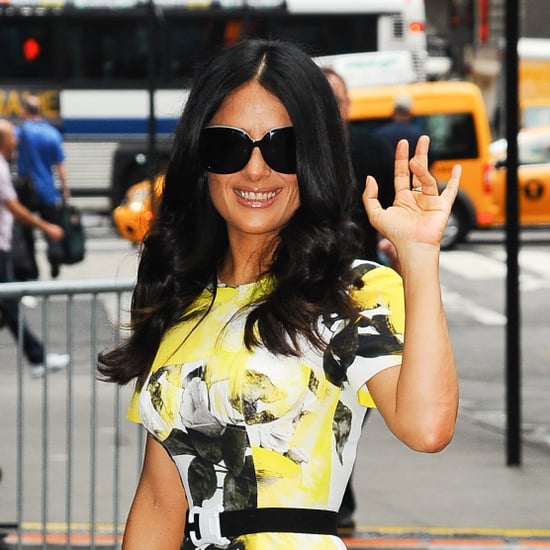 Throughout her long-standing career in show business, Salma Hayek has traveled the world and picked up countless beauty tips along the way. And at 47, Salma is looking more youthful than ever. Her main tip? "Listen to your skin," she tells us. "It doesn't always have the same needs. Have a relationship with your skin. When you travel, you need more moisture!"
Speaking of travel, Salma has been in Serbia filming the new action/thriller movie Everly. Here's what she told us she's what she's been traveling with:
Nuance Flawless Wear Tinted Moisturizer in Dark & Light ($14): Perfect for vacation days when you don't want to fuss with full-coverage foundation.
Detox Kusmi Tea ($20): An easy way to detox and rehydrate from the inside out.
Aromatherapy oils: Because everyone needs a little pampering . . . especially on the road.
Nuance Texturizing Sea Salt Spray ($13): "I can go to the best hairdressers in the world, and I will always prefer this over any hairdo because my hair has never looked better," Salma says. "I don't travel anywhere without it."
Narciso Rodriguez Perfume For Her ($77-$104): With notes of pink peony, rose, and lily of the valley, this feminine fragrance is a classic.
See more of Salma's travel must haves after the jump.
— Additional reporting by Jaime Richards