Triumph Light Sensation Moisturizing Shapewear
Is Moisturizing Shapewear the Next Big Beauty Buy?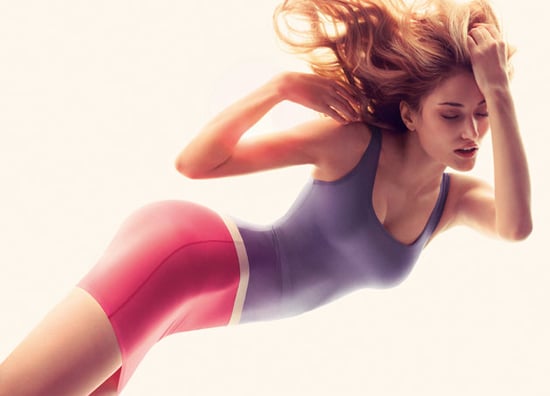 Shapewear has been a woman's best friend for decades now, but much has changed since the original girdle. While smoothing undergarments still streamline our silhouette, English brand Triumph, also the official lingerie supplier of London Fashion Week, is launching a whole new concept. Triumph's Light Sensation is the first collection of shapewear that moisturizes your skin while you wear it.
The range, which includes tank tops and shorts, among other pieces, is infused with tiny aloe vera micromoisture capsules that can hydrate and smooth your skin on contact. The smoothing properties last for up to 100 washes and can help with cellulite and other lumps and bumps, according to The Daily Mail. Unfortunately, Triumph is only available in the UK, so US ladies looking to smooth things out will have to wait.
Triumph isn't the first brand to jump on the "smooth-as-you-wear" bandwagon. Last year, Wrangler announced its Denim Spa collection, providing jeans that cater to a whole host of skin care woes. A lump-free posterior and sleek silhouette are on almost every woman's wish list, so Triumph's line may be the next big thing in shapewear. Would you give it a go?