The Truth About Humectants in Moisturizers
Is Your Moisturizer Making Your Dry Skin Worse?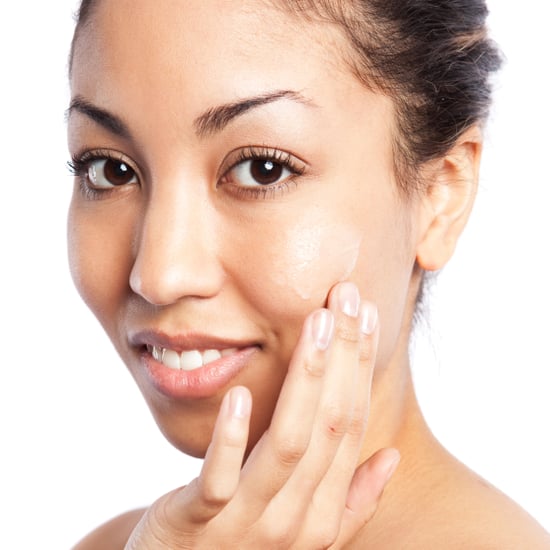 As Winter melts away, it's time to rid yourself of dry skin, but it turns out the body butter you're slathering on all season might actually be drying. Find out what ingredients to look for to really keep you hydrated all day after the jump.
The Problem:
Hydrating moisturizers contain humectants to lock in moisture, but the problem is these ingredients can actually pull hydration from your skin when the weather is too dry (as is the case with late Winter/early Spring). How do you stop humectants from giving all your moisture away to the air, though?
You need to add an occlusive ingredient on top. "You want something that is going to seal it [the humectants] in to prevent the moisture from actually leaving," says cosmetic chemist Ni'Kita Wilson. "But if you put on an occlusive and you're not drawing in moisture, you're just sealing in what's already there." So the best bet is a two-part routine.
The Solution:
To nip dry skin in the bud, go with a daily regimen that includes both humectants and occlusives. The good news is most moisturizers should contain both already; you just have to know what you're looking for. Humectants are ingredients like AHAs, sodium PCA, glycerin, hyaluronic acid, urea, trumella extract, and dicyanamide. The occlusives to look for have a richer texture, like mineral oil, petrolatum, shea butter, lanolin, and dimethicone. For products that contain both humectants and occlusives, try Yes To Carrots Facial Moisturizer ($15), Nivea Essentially Enriched Body Lotion ($7), or Jergens Body Cream Deep-Conditioning Oatmeal ($7). Here's to a smooth Spring.