Trying a New Makeup Look Every Day With Pixi Wakeup Makeup
A Week of Makeup: Thursday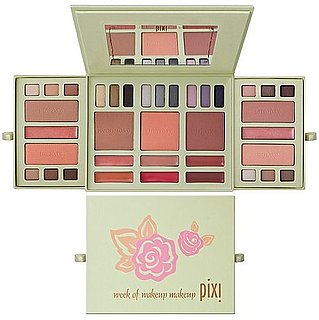 This week, I've been trying Week of Makeup Wakeup ($34), a kit that promises to get me out of my beauty routine rut. Monday's look was neutral, Tuesday's look was pretty and soft, and Wednesday had some pretty gold shadows. To see today's colors and how they came out on me, just keep reading.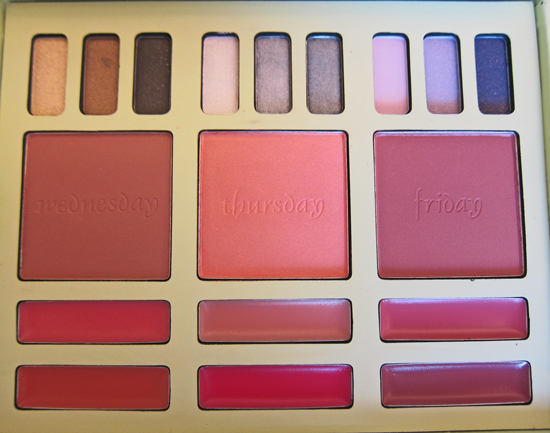 Thursday's colors included a very wearable peachy blush, hot pink lip gloss with a sheer beige gloss for highlighting, and three shades of silver eye shadow. I really loved this look, especially the eye shadow, because it really brightened up my eyes and made a big impact without being too dramatic for work or daytime wear in general.
My only gripe was with the beige gloss. Putting it on top of the pink didn't make the color prettier, just muddier, and now I wish I'd left it off altogether. I know I put the blush on a little heavy, but other than that, do you like the colors?