Trying a New Makeup Look Every Day With Pixi Wakeup Makeup 2011-04-13 10:34:00
A Week of Makeup: Wednesday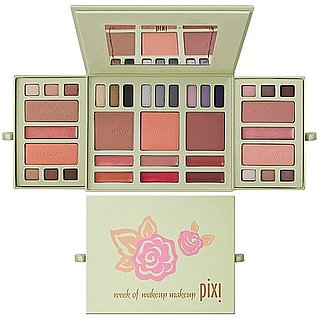 I've been trying makeup artist Petra Strand's new Week of Makeup Wakeup ($34), a kit that promises to get you out of your beauty routine rut. Monday's look was neutral, Tuesday's look was pretty and soft, and today's look has lots of bombshell drama. To see the colors and how it looked on me, just keep reading.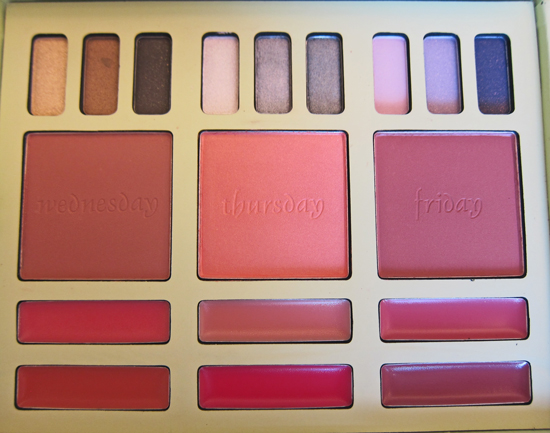 Wednesday's makeup is wholly different from the previous two days, with a creamy brown-pink lip gloss, brick-colored blush, and three very cool eye shadows: gold, umber, and charcoal. I liked the gloss, but the blush was a little too heavy on me, although I expect it looks nice on deeper skin tones.
I adored the eye shadow, using the gold in my inner corners, the umber in the center of my lid, and the charcoal on the outside for a sexy fade. I don't usually wear shadow, so it was a big change for me, but I loved the way it added depth and a touch of drama. I think the kit may actually be changing my beauty habits.