Tuesday Giveaway! mark. Beauty Essentials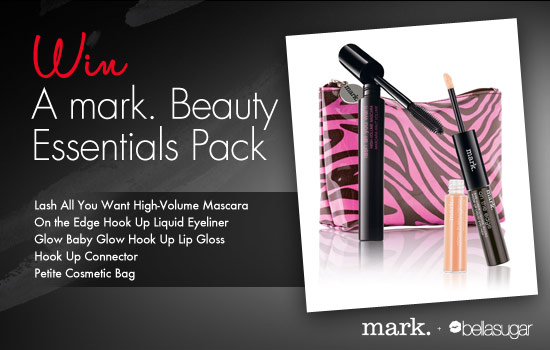 We love helping you look your best, and this week we've got you covered with the mark. beauty essentials makeup kit! It's complete with items to make your eyes pop, like the new volumizing lash all you want mascara and on the edge hookup liner. To get that perfect pout, we have glow baby glow hookup gloss complete with the hookup connector to link your liner and gloss. And to keep you organized on the go, we've included the petite cosmetic bag so you can have these essentials handy at all times.
For each of the next six days, we are giving away a mark. beauty essentials kit. Come back daily to enter for your chance to win:
Enter Here
---
BellaSugar
---
2.
Enter your email address