Upcoming Perfume Trends
The Future of Fragrance: 4 Upcoming Trends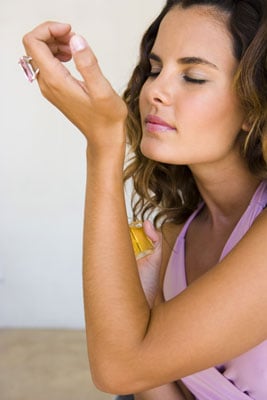 Do you gravitate toward fragrances that focus on a singular note? If you answered yes, you're ahead of the curve. According to fragrance house CPL Aromas' new trendspotting Forecast magazine, simple scents are the next big thing. Taking a cue from the fashion world and results of a rough economy, fine fragrances are expected to feature just one to two notes. Think vetiver, a tall grass that has an earthy, woody aroma. Singular notes not your thing? Find out about three other movements in the fragrance world when you read more.
Trend #2, Crossover Scents: According to CPL Aromas' Angela Stavrevska, crossover scents will be huge.
Trend #3, Light and Airy: Think light, sheer, and elegant. Expected to be popular is galbanum, a resin that has an intense green, balsamlike aroma that wears softly.
Trend #4, Lighter Musks: If you're not a fan of heady animalic scents, then you're in luck. Cleaner, lighter musks should be making lots of appearances.