Using Beets as Lipstick and Other Natural Beauty Recipes
Would You Use a Beet as Lipstick?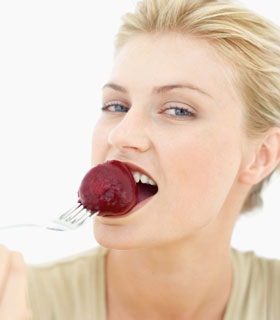 When I went natural, I tried all manner of edible beauty recipes, but recently The Today Show offered up even more options. To Hoda and Kathie Lee's amusement, lifestyle writer Lauren Sydney set about rubbing volunteers' lips with beets to create a "lip stain" look, put egg whites under eyes for lift, and even filled stockings with couscous for "breast enhancers." I don't usually have raw beets sitting around in my kitchen, so I don't know that this would ever be a convenient beauty fix for me, but if you do, would you consider trying it before a night out?