Using Makeup Brushes That Are the Same Brand as Your Makeup 2010-03-31 04:00:00
Do You Match Your Brushes to Your Makeup Brand?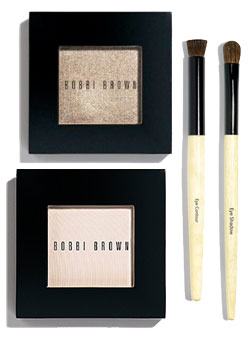 From high-end options to drugstore brands, there are a mind-boggling variety of makeup brushes on the market. However, any department store counterperson will tell you that the makeup they represent works best with the makeup brushes their particular brand manufacturers. Obviously, some of the logic behind that thought is to meet their sales goals, but do you think there's something to this notion?
I have observed, for instance, that my Bare Escentuals brushes work best with my Bare Escentuals shadows. But in the long run, my tried-and-true blush, foundation, and eye makeup brushes almost always work effortlessly with any old product I throw at them. What do you think? Do you find that your brushes and makeup work best with their matching counterparts — or does it not really matter?