Using Monistat as a Primer
Prime Time: Using Monistat as a Makeup Primer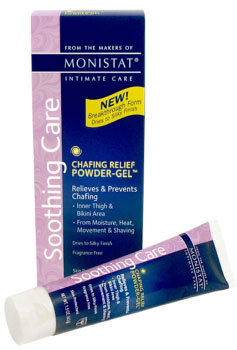 You've undoubtedly heard that Preparation H under the eyes acts as a depuffer, but have you heard the old wives' tale about using Monistat on the face as a makeup primer? You read it right.
Throughout my Prime Time series, I've experimented with primers of all sorts, and since I've been hearing so much about how wonderfully this lady bits product doubles as a primer, I had to give it a try. The brand's Soothing Care Chafing Relief Powder-Gel ($8) is meant to be used for delicate areas like the bikini area, underarms, and inner thighs to provide protection and relief from irritation, and not for yeast infections (in case you were wondering). To find out if this unusual method does indeed work, just keep reading.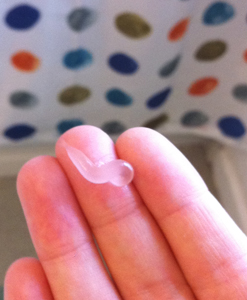 As you can see from the picture, the silicone-based chafing gel looks like a primer. But what you can't tell from the photos, is that it even acts like one. While it dries to a more matte finish than your average primer, the fragrance-free gel goes on smoothly and evenly, and doesn't have a greasy feel once it settles into the skin. What makes it different, however, is that it has little to no moisturizing properties, so if you're looking for something hydrating, you'll have to rely on skin care for that. However, if you're looking for a no-frills, inexpensive primer with a slightly powdery finish — that actually does wear well under makeup — Monistat is worth a try.