Using Oils on the Face Is Actually a Good Idea
Here's Why Slathering Oil on Your Face Is a Good Idea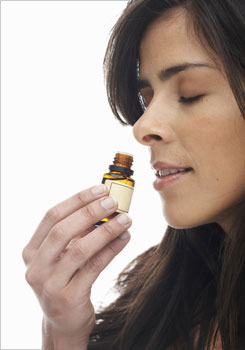 After recently experiencing a Marie Veronique Organics facial at the Spa Solage in Calistoga, CA, I became an oil-on-the-face convert. Even though various oils were massaged over my face and body throughout the 50-minute long service, I left with soft, grease- and pimple-free skin.
While slathering a fatty, viscous substance on the face might seem counterintuitive, it can actually be rather beneficial. "The reason is, the top layer of our skin, our stratum corneum, is our environmental protection barrier. That is made up of lipids — that is oils," says Marie Veronique Nadeau, creator of her namesake line. "It's kind of like the roof on a building. And if lipids are depleted by sun exposure, by wind, by climate, or age, they need replenishment," she adds.
To get your oil on, Marie has several oil blends ($70 to $80) available, but if you're looking to save a few bucks, keep it simple by using a coconut oil. Customize it by adding good-for-you ingredients like vitamins E and A and omega-3s like flax seed oil.