Veruca Salt Halloween Costume Idea
Halloween Costume Idea: Veruca Salt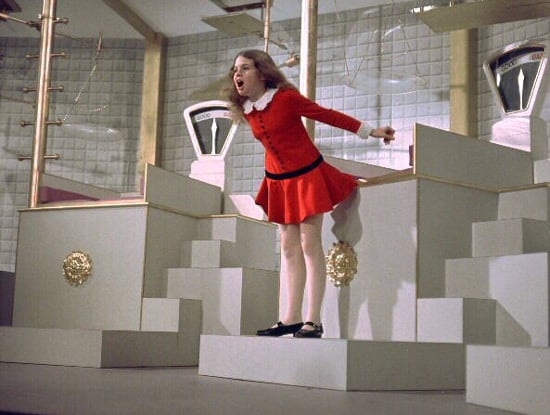 The costume: Veruca Salt
No, we're not talking about the '90s band. We're talking about the one and only spoiled rich girl of Charlie and the Chocolate Factory fame.
Hair and makeup: Have strawberry blond hair (or a strawberry blond wig)? That's step one. Step two is to dot in a few freckles with a brown-red eyeliner or lip liner in colors such as sienna or rust. Step three? Add some kind of warm, peachy cheek and lip color for a youthful glow.
What to wear: If you have the dough (or your rich father does, obviously), head to Etsy, where seller srdodd will sew up a custom dress ($200) for you. Otherwise, eBay or your local thrift store should have some type of mod-era red frock. Top off with a white laced dickey, white tights, a black belt, and black Mary Janes.
Take it to the next level: Walk around with a sourpuss pout and a spoiled brat attitude. Just stay away from any and all rubbish shoots.
20075047