Victoria Beckham Hair & Makeup | Fashion Week Fall 2013
Victoria Beckham Brings Back Beatnik Beauty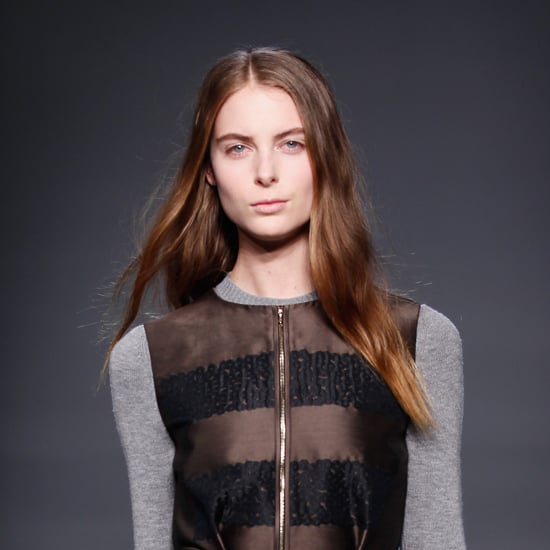 Backstage at Victoria by Victoria Beckham, a new kind of art student was being brought to life: the modern-day beatnik. Barely there makeup and tons of texture in the hair lent themselves to a completely wearable downtown look.
The look: Heavily textured hair, baggy ponytails, and barely there makeup
Who would wear it: The intelligent, but still downtown-cool, art student
Key products: L'Oreal Professionnel True Grip Texturizing Powder, MAC Studio Finish Concealer, Vaseline
Makeup: Lucia Pica for MAC wanted the focus to remain on the girls' natural beauty. "We're using only concealer, no foundation, and only where needed," she said. Eyes and lips were blended with concealer before Pica dabbed some Vaseline on. For the lashes, Pica applied brown mascara at the root before cleaning the product off the ends. "It adds definition without being too overt," Pica said.
Hair: "We didn't want an army of lookalikes coming down the runway, so we're keeping them as they are," Anthony Turner for L'Oreal Professionnel, said. Therefore, he didn't fuss too much with the hair. After working a bit of volumizing spray on the ends, he blew-dry the hair with his fingers. Some girls with longer hair then had their strands looped into baggy, unkept ponytails with pieces falling free around the face. Right before they hit the runway, Turner added texture with L'Oreal Professionnel True Grip Texturizing Powder to add some fuzzy bits of hair around the face.