Viktor and Rolf Hair | Paris Couture Fashion Week Fall 2013
Viktor & Rolf Tries a Thespian's Approach to Beauty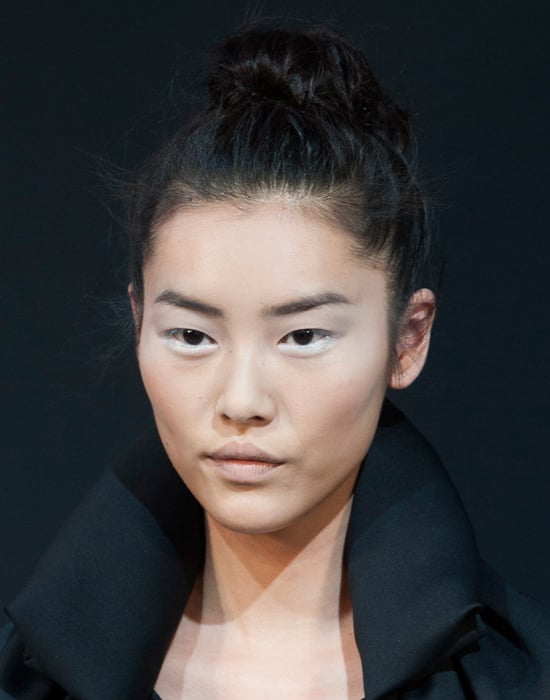 The Viktor & Rolf presentation for Haute Couture Fall 2013 was an exercise in the artistic with the models actually playing parts on stage. The makeup consisted of minimalistic nudes, grays, and whites as the predominant color scheme, while the brows got the bold treatment. Hair was an understated topknot. The beauty was unassuming, which just left room for the lead act to shine . . . the clothing.
The look: Textured topknots, gray and white eye shadow, bold brows.
The color scheme: Black, white, and gray.
Who would wear it: Anyone looking to add a moody element to his or her look.