Vincent Longo's Best Concealer Tips 2011-08-05 06:02:48
Vincent Longo Sets the Record Straight on Concealer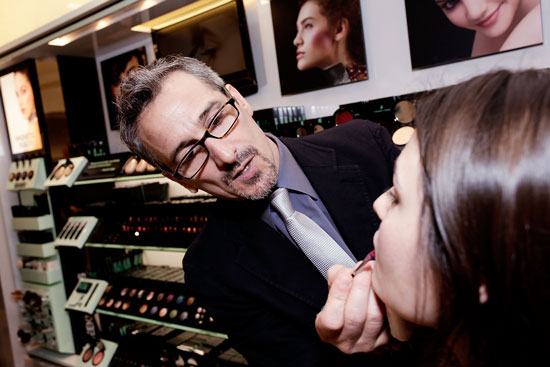 Vincent Longo is a celebrity artist who has worked with the likes of Heidi Klum, Hillary Clinton, Gwyneth Paltrow, and Naomi Campbell, and he's also the CEO and creative director of Vincent Longo Cosmetics. And after a little hiccup with his namesake company, the brand is making a big comeback with revamped products.
More on the products to come, but in the meantime Vincent has many great makeup tips to share. So to see his advice on everything from concealing to getting the hottest summertime makeup looks, just keep reading.
BellaSugar: You're known for your amazing concealers. What are your top concealer tips that every woman must know?
Vincent Longo: The best way to use a concealer is to always apply the foundation first and the concealer last. This way, less product is needed for the under eye area and it won't build up in fine lines.
BellaSugar: What's your makeup philosophy, and in turn, what's your summertime makeup philosophy?
VL: I feel that makeup is the tool to help enhance a woman's natural beauty. For the warm Summer months try using stains on the lips and checks. This will help bring out the natural features and give a healthy radiance to the overall look.
BellaSugar: What's your favorite bold makeup trend for this season and how can we achieve the look?
VL: My favorite look for the season are strong eyes and soft mouth, with cheeks lightly pinched. Try using false lashes to put emphasis on the lash line. This will help add sexiness to the look.
BellaSugar: What do you think are the most common makeup mistakes women make and how can we fix them?
VL: I think women try to match things too much. The only two important things that should truly be matched — to the skin tone — are the foundation and blush hues.