Vinegar and Honey Hair Rinse
A Postswim Spritz That Staves Off Dry Strands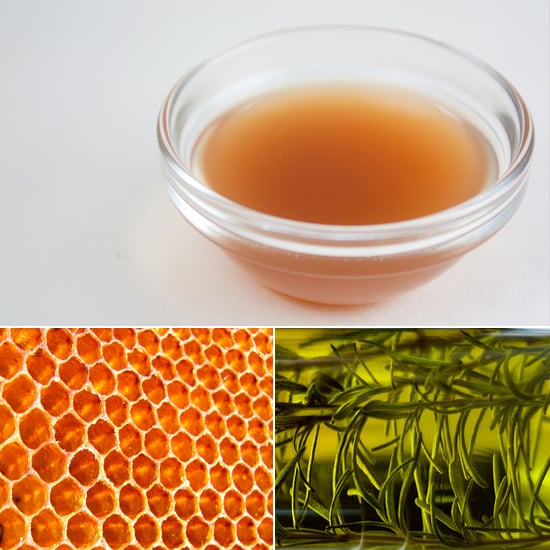 If you don't take the proper precautions, swimming in the pool can wreak havoc on your hair. Chlorine and other chemicals can mess with its color and unravel your ends. The key to surviving your vacation with soft and healthy strands is a clarifying treatment. Get our recipe for a shine-enhancing vinegar and honey spritz when you keep reading.
The Ingredients:
1 cup water
2 tablespoons apple cider vinegar
1 teaspoon honey
5 drops rosemary oil
Directions:
Apply to hair after cleansing with a shampoo, massage into strands and scalp, and then rinse. As with any treatment, do a strand test on an inconspicuous spot to see how your hair responds prior to applying all over.
Why It Works:
The honey in this recipe boosts glossiness and acts as a hydrating humectant, while rosemary essential oil gives luster to the hair and minimizes dandruff. Vinegar, which is acidic, helps close the hair shaft to increase shine and minimize frizz. Apple cider vinegar also breaks down any unwanted buildup on the hair, so it works well after swimming to ensure the chlorine is rinsed away. Now if only finding the perfect bathing suit were this easy.