Vintage-Inspired Bathing Beauty Products
Vintage Inspiration: Retro Bathing Beauties
As POPSUGAR editors, we independently select and write about stuff we love and think you'll like too. POPSUGAR has affiliate and advertising partnerships so we get revenue from sharing this content and from your purchase.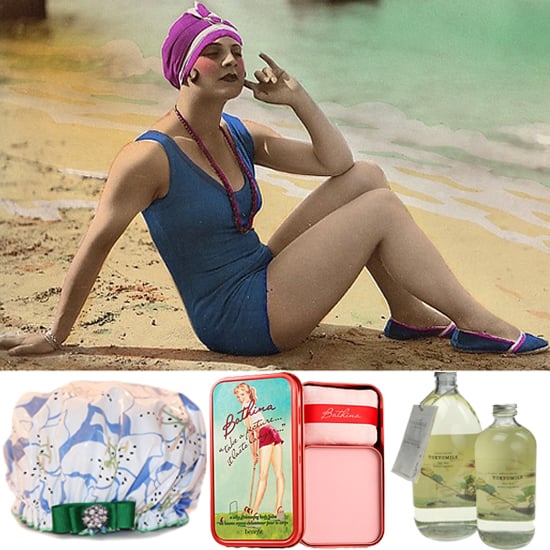 Given how busy most of us are, the idea of spending a whole morning soaking in a tub full of bubbles seems like a distant dream. But it doesn't have to be that way. Even if you've only got five minutes to shower, you can bring a little bit of vintage glamour to your grooming. This Dry Diva shower cap in Blue Me a Kiss ($26) is a gorgeous throwback to another era that will also handily keep your hair dry.
If you love the idea of filling your boudoir with clouds of beautifully scented powder but hate talc, give Benefit Bathina ($28) a try. It smells like old-fashioned rose perfume, has an adorable puff, and gives your skin a gorgeous sheen without the mess of powder. And if you're hidebound and determined to get that bubble bath, try TokyoMilk Hawaiian Divers Bubble Bath ($24), which looks like an old apothecary bottle and smells like orange zest and rosewood.
Source: Flickr User queenie13