Vitamin D Skin Care
How to Get Your Vitamin D (Without Risking Skin Cancer)
As POPSUGAR editors, we independently select and write about stuff we love and think you'll like too. POPSUGAR has affiliate and advertising partnerships so we get revenue from sharing this content and from your purchase.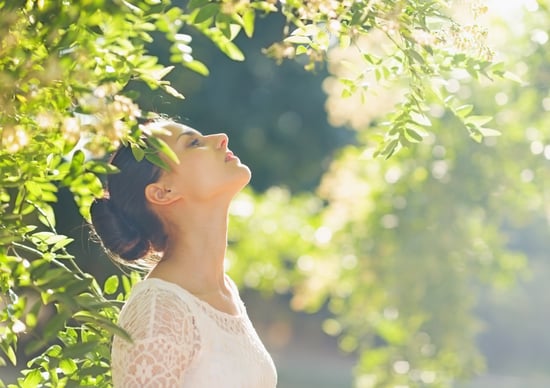 Vitamin D is one of the key ingredients to get radiant skin, but there is just one problem: the primary source is UVB exposure. In moderation, D can help minimize breakouts, give you a glowing complexion, boost collagen, and lighten dark spots. However, there's a tipping point. If you spend too much time in the sun without protection, you up your risk of skin cancer and wrinkles. In a culture that demonizes time spent outdoors without sunscreen, about three out of four Americans are vitamin D deficient. However, there is a way to get the beauty benefits of D without weighing in the negative effects of the sun.
Why you need it: Vitamin D is one of the essential nutrients to having better bone and tissue health. Without it you can have a higher risk osteoarthritis, high blood pressure, and fibromyalgia (just to name a few). The primary source of D is UVB rays absorbed while basking in the sun. This means when you slather on sunscreen, you're also blocking a main vitamin D supplier. Those with darker skin tones also absorb less vitamin D while out in the sun due to an increased amount of melanin in the skin.
Where you can get it: The best way to get your required D is to spend about 10 to 15 minutes in the sun unprotected (gasp). You can also ingest your vitamin D through fortified milk, cereal, and orange juice or dietary supplements. Oily fish like salmon, mackerel, and canned tuna are also good sources of this nutrient. You can get the topical effects of vitamin D — like fewer breakouts and brighter skin — from treatments like the ones below.