Volunteer For BCA Month, Get Discounted Makeup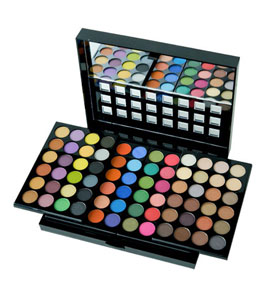 Undercover superheros are a mainstay in pop culture, but did you know they walk among you in real life? This month, in conjunction with Breast Cancer Awareness Month, makeup brand NYX is rewarding undercover superheroes of another color: volunteers. They may not fight moustache-twirling villains, but fighting cancer is absolutely heroic.
In recognition for acts of selflessness and kindness, individuals who donated, volunteered, or ran a marathon in support of finding a cure will get 35 percent off their entire online purchase through Nov. 1. So send your donation slips and all other documentation to discount@nyxcometics.com for the hookup. On top of that, NYX will donate 10 percent of sales from these purchases to the Breast Cancer Awareness Research Foundation. Super.