WTF Nail Art by Sophy Robson's Nail Salon
Curse-ive Nail Art: Love It or Leave It?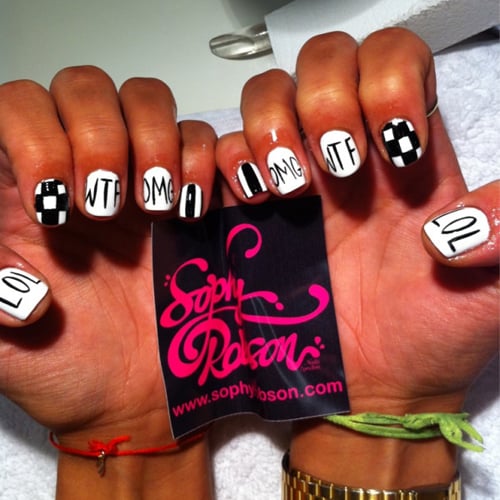 Nail guru Sophy Robson recently took to Twitter to show off the latest manicure technicians in her salon are creating: expletive-laced nail art. Granted, there's also "LOL" and "OMG," so they might more accurately be called acronym nails, but still. Do you think the look is cute and cheeky, or just plain NSFW?