Watch Emmys Red Carpet Live Now
PopSugar Live: Watch the Emmys Red Carpet Now Live!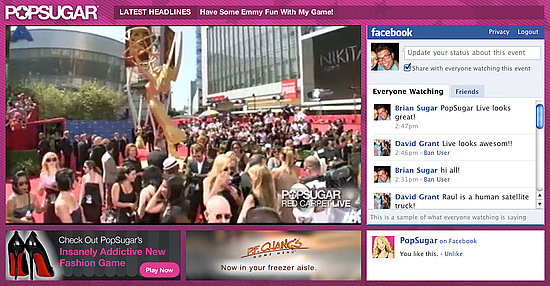 Click Here To Watch PopSugar Live Video

Molly and Becky are live on the red carpet interviewing presenters and nominees! Watch now and come back soon to vote on our fashion and beauty polls and see lots more coverage. Also follow our Twitter feed for more live updates.