Wavy Wedding Hairstyle From Christos Bridal Fashion Week 2011 2011-04-27 06:00:00
How to Create Pretty Waves For a Wedding (or Just Any Day)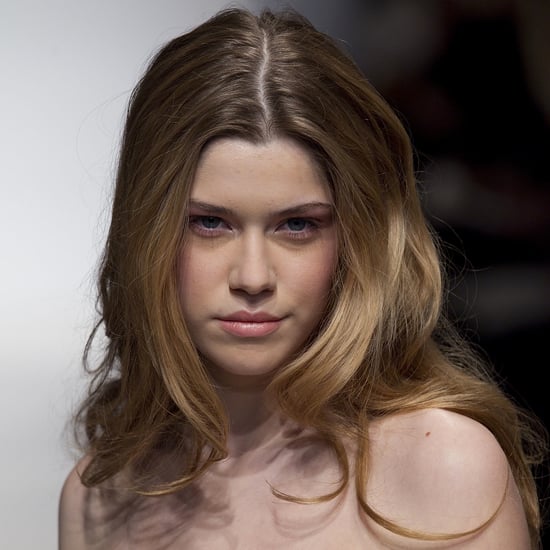 New York's bridal fashion week recently came to a close, showcasing all the new styles that will make this wedding season stand out. Of the hairstyles that came down the runway, the romantic waves at Christos were some of the prettiest. Find out how Redken stylist Giovanni Giuntoli created the look when you keep reading.
"The look is down when [the bride's hair] is typically up, resulting in a youthful, casual after-wedding look that's flattering and flirty," Giuntoli explains. "These waves are not tight, they're fresh. We're trying to get away from the corkscrew."

Step one: Prep
Prepare hair with Redken wool shake 08 gel-slush texturizer and then layer on Redken spray starch 15 versatile ironing spray.
Step two: Create a part
Part your hair wherever it best flatters your face shape.
Step three: Curl and set
Curl hair with a one-inch curling iron. Pin curls in place until they cool.
Step four: Undo the curls
Let the curls down and gently pull them away from your head until you have soft waves.
Step five: Secure the curl
Set the style with hair spray; Giuntoli used Redken fashion work 12 versatile working spray.
---
What you'll need
Texturizing spray
Flat iron spray
One-inch barrel curling iron
Large bobby pins
Finishing spray