Ways to Wear Red Lipstick
3 Fresh Ways to Wear Red Lipstick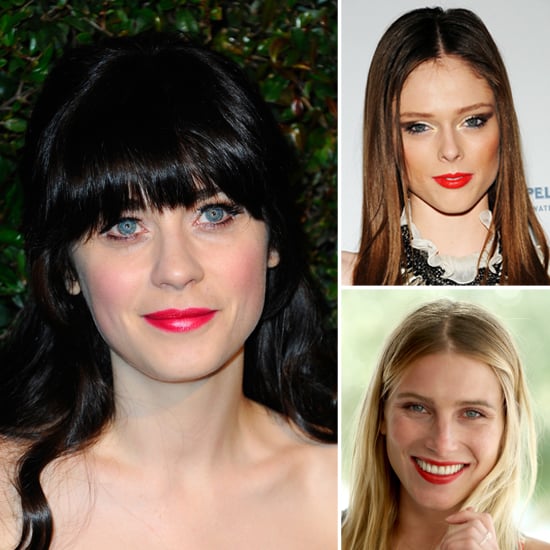 It's a classic, and a celebrity favorite, too. You simply can't go wrong with a red lip look in any shade. But what can you do to set your version of this trend apart from the pack? Try one of these makeup pairings that range from demure to brazen.
1. Babydoll blush: Zooey Deschanel accentuated her pinkish-red lipstick with a heavy-handed application of blush. It's a look that's light around the eyes, with the main focus centering on the bottom of the face. Tip: if you are going to try this delicate option, choose a blush and red lipstick with pink undertones so they complement instead of clash.
2. Retro red: Coco Rocha turned up the heat on her red lip color by adding a smoky, winged-out eye, a combination reminiscent of a retro pinup girl. Since it's more intense, a dramatic eye plus red lipstick is preferable for a nighttime look.
3. Stand alone: Natural makeup is becoming more popular on the runways, and a red lip shade is the perfect way to bring panache to an already flawless complexion. Model Dree Hemingway wore this daytime variation during her Coachella appearances. Opt for a matte darker tone to really let the red speak for itself.