Pinterest is quickly becoming the web's biggest arbiter for all things wedding [1], especially when it comes to amazing hair for brides. But with the millions of pins added anew each day, it's easy to lose stuff in the stream. Here, we got the lowdown on 20 of Pinterest's most talked-about wedding styles, from the infamous Hunger Games bridal braid to must-have accessories. You'll more than "like" these ideas — you'll love them.
Photos courtesy of: Courtney Clarke [2] and Kaysha Weiner [3]
Vividly Vintage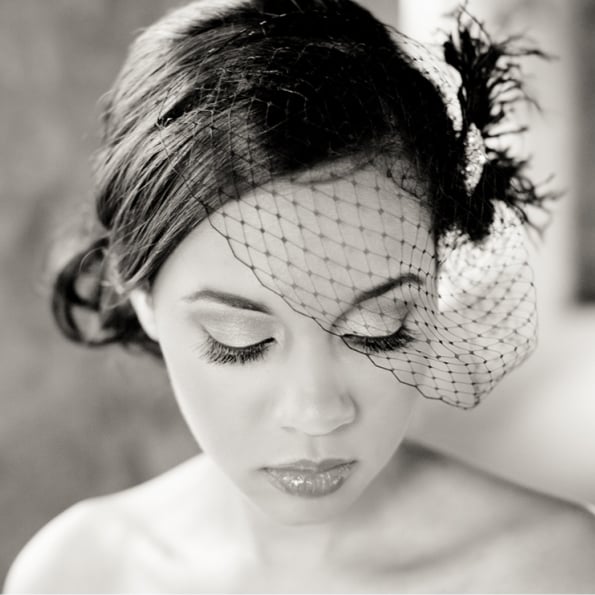 Orange County photographer Kaysha Weiner [4] captured this stunning image of bride Tiffany wearing a Tessa Kim fascinator [5] with hair and makeup done by Evelyn from Serene Bridal Beauty [6].
Brooch the Subject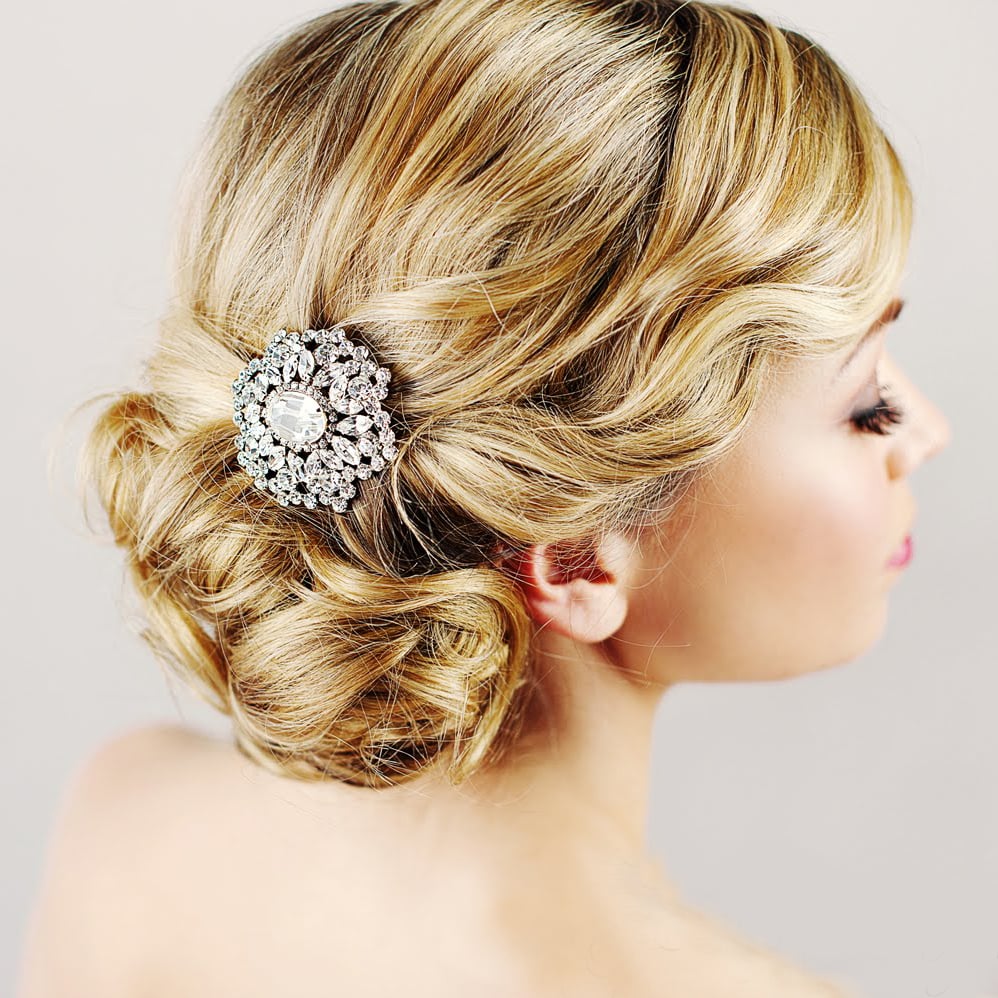 Here's one of the more creative styling ideas we've seen pinned: this cool Elsa Corsi brooch [7] used as a focal point for an elegant bridal chignon.
A Barrett-able Wonder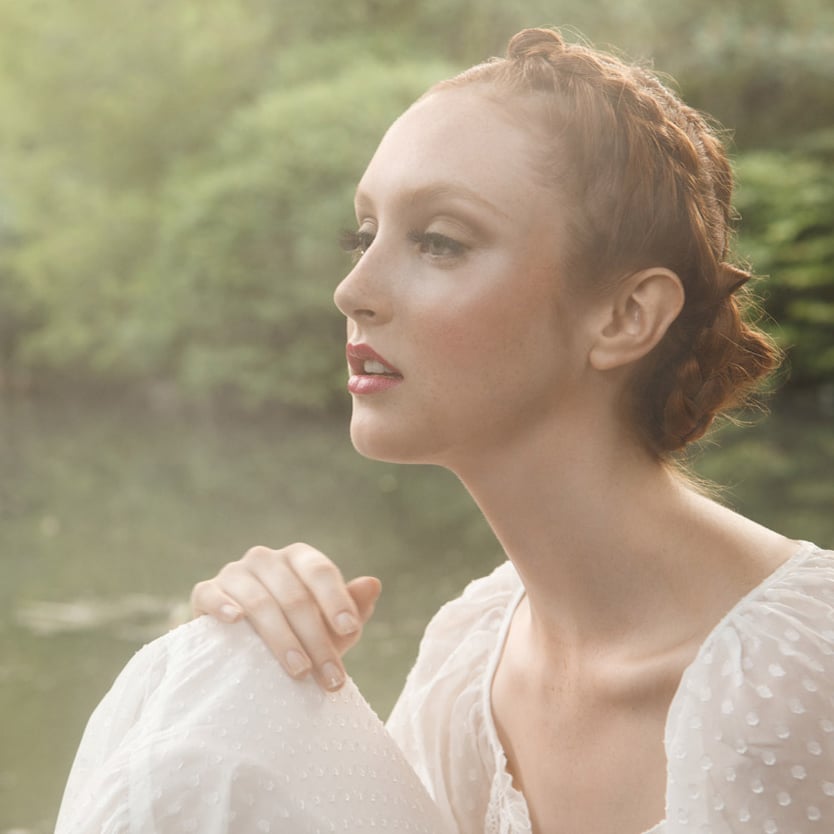 Adore this beautiful braided back bun and live in New York? It's actually part of an editorial done by the team at the John Barrett Salon Braid Bar [8].
Little Wonder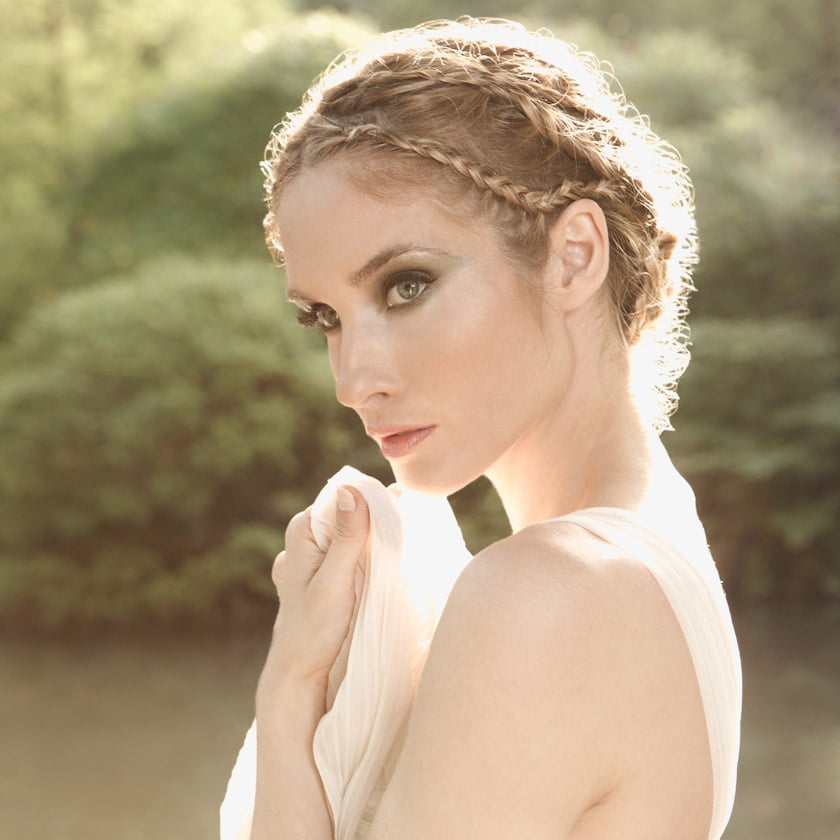 Another popular pin, this style also comes from the prolific braiders over at John Barrett Salon [9].
Instant Classic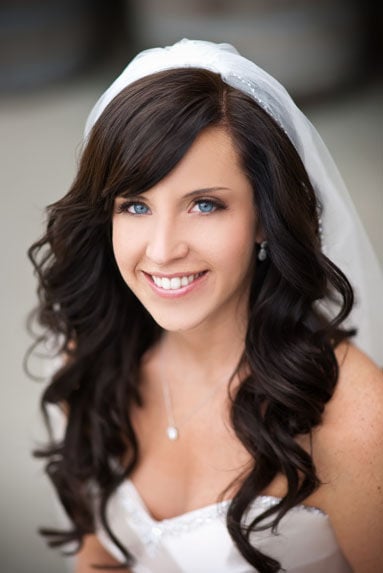 Denver photographer Keri Doolittle [10] is the woman behind this great shot.
Beautifully Beaded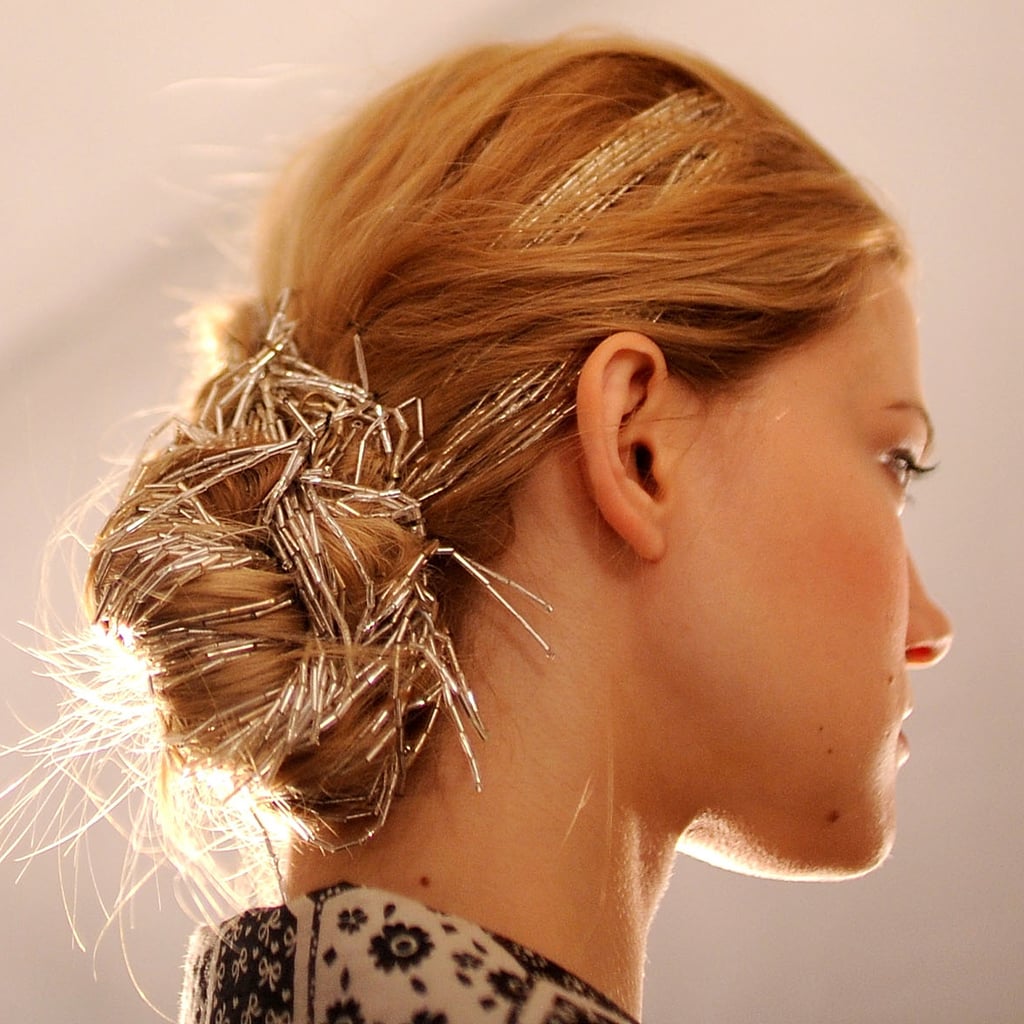 Stylist par excellence Kristin Ess scored some major repins when she put up a photo of this woven bun from the Spring/Summer 2010 Carolina Herrera show.
Chic Coils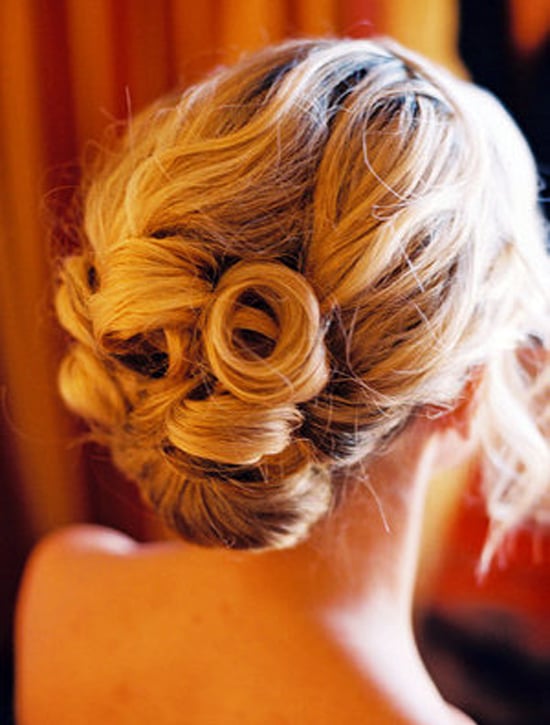 Vancouver stylist Keely Anderson [11] created this perfectly coiled chignon.
Found It!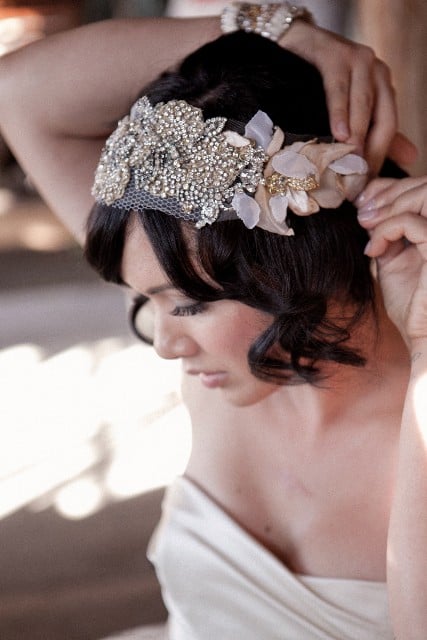 This stunning bridal bandeau [12] ($600) from Etsy has been all over Pinterest, and even made it into The New York Times Sunday Styles section.
Like a Rhinestone Cowgirl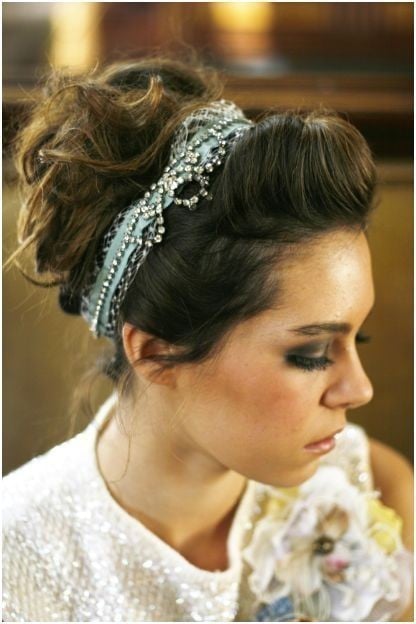 This chic rhinestone hair wrap [13] ($155) has a beautiful vintage feel, and it looks great with a twisted bouffant. Plus, it's a perfect "something blue."
Naturally Gorgeous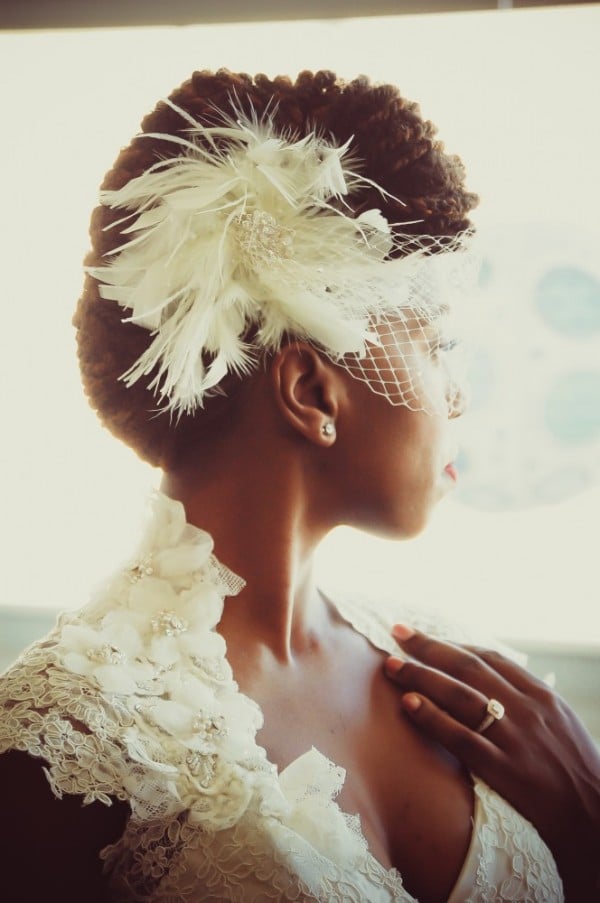 One pinner's comment on this beautiful natural hair look [14] from Black Girl With Long Hair [15] says it all: "I really can't handle how gorgeous this photo set is."
Woodland Wonder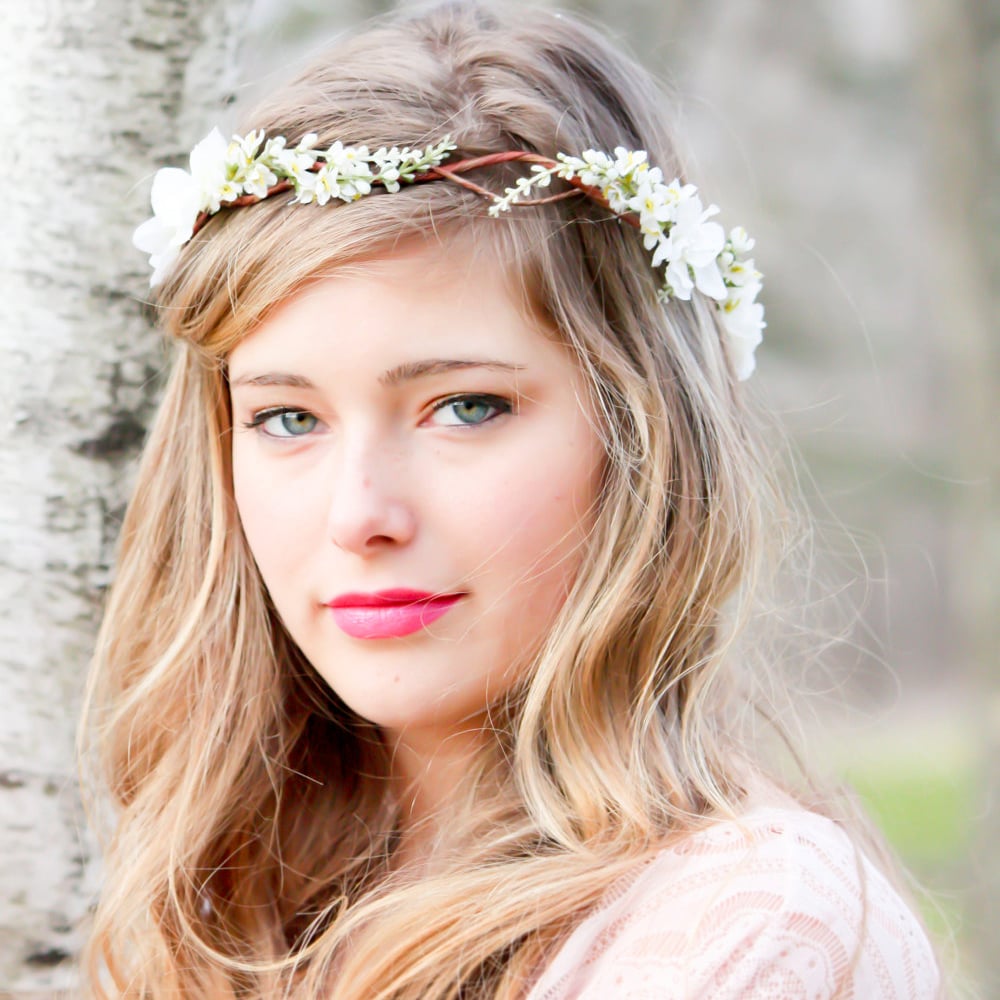 Have you seen this woodland garland [16] ($35) on your friends' fairy-tale wedding mood boards? It's from Etsy.
The Hunger Braids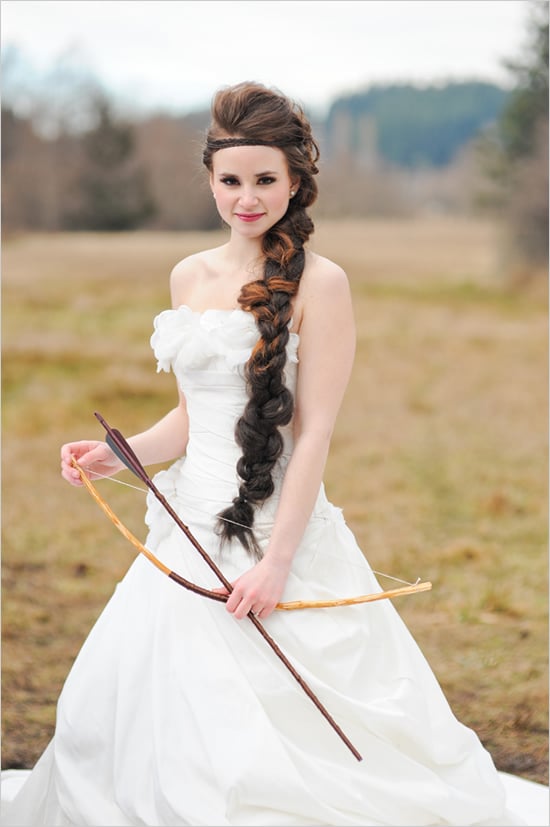 Photographer Courtney Clarke [17] teamed up with stylist Danielle Bennett [18] to create the mother of all fan fiction wedding hairstyles: Katniss from The Hunger Games [19]. As with everything Everdeen-related, it went crazy on Pinterest, and the duo have since followed up with an amazing Girl on Fire braid [20], too.
Curious about the makeup, dress, and model here? Katniss's blushing beauty is thanks to makeup artist Lindsay Archdekin [21], Katniss herself is Jill McQuary [22], and the gown is Pronovias [23].
Do Go Chasing Waterfalls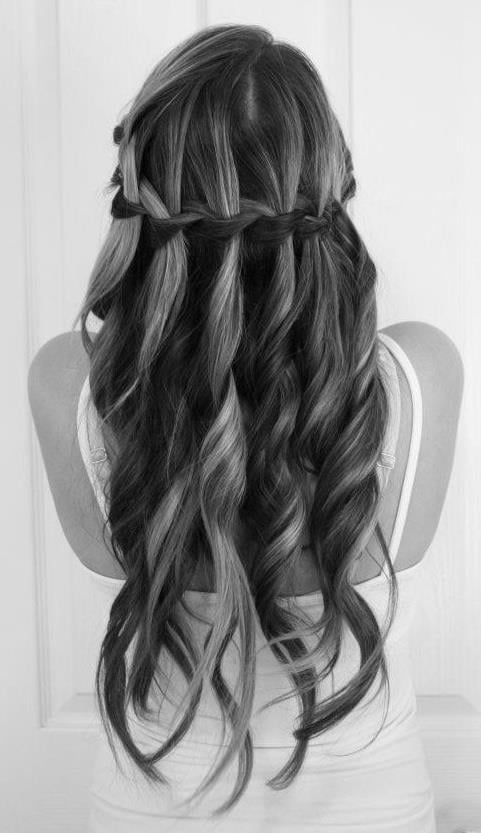 This gorgeous waterfall braid has been all over pin boards for months. It was originally done by Tumblr blogger High Top Taylors [24], who says the style was a traditional waterfall plait, "but when I did it, I also curled the hair."
Perfectly Packham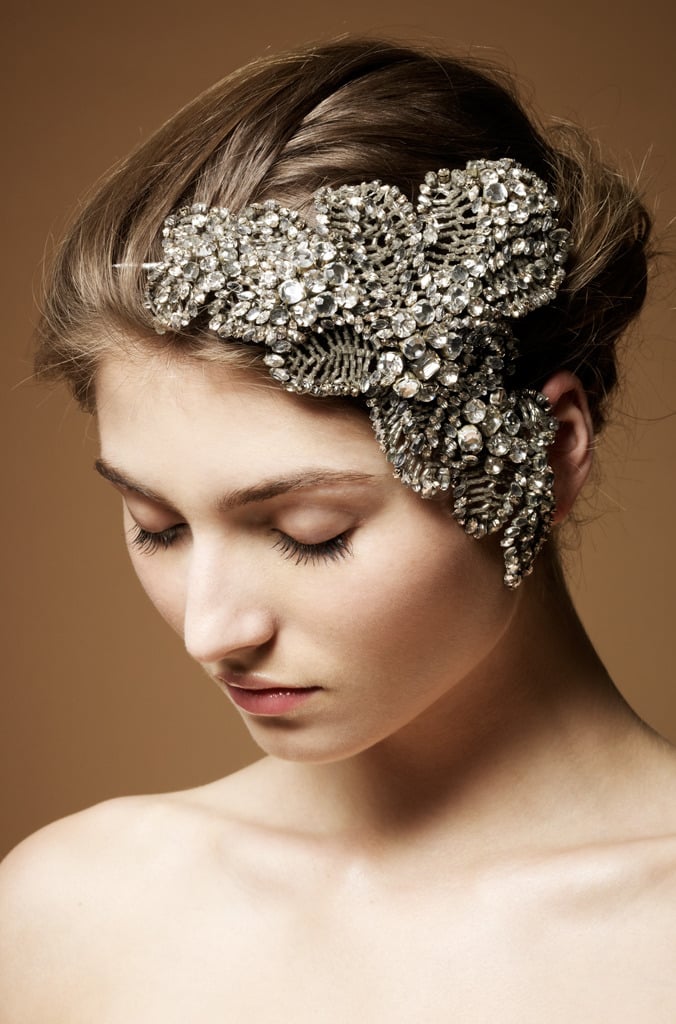 This superluxe Acacia bridal headdress [25] from Jenny Packham is a popular piece on fantasy wedding boards, and it's easy to see why.
It's Haute in Here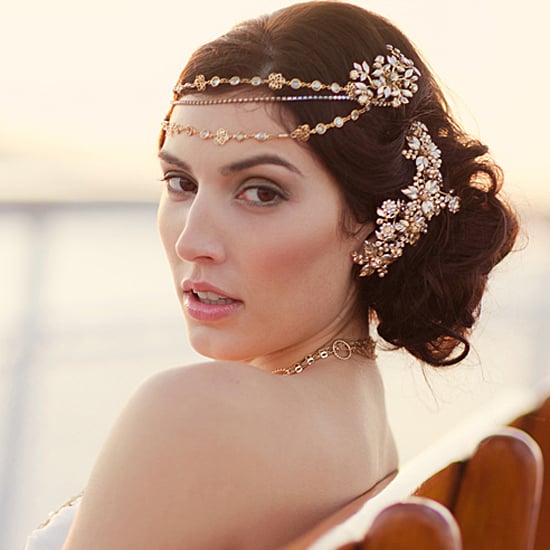 Wondered where this amazing Renaissance-style bridal chain and comb came from? It's by a company called Haute Bride [26].
In Love With Lace
Pinner Sara Shoemaker [27] put up this gorgeous photo of her hair from her own wedding.
Pearl of a Girl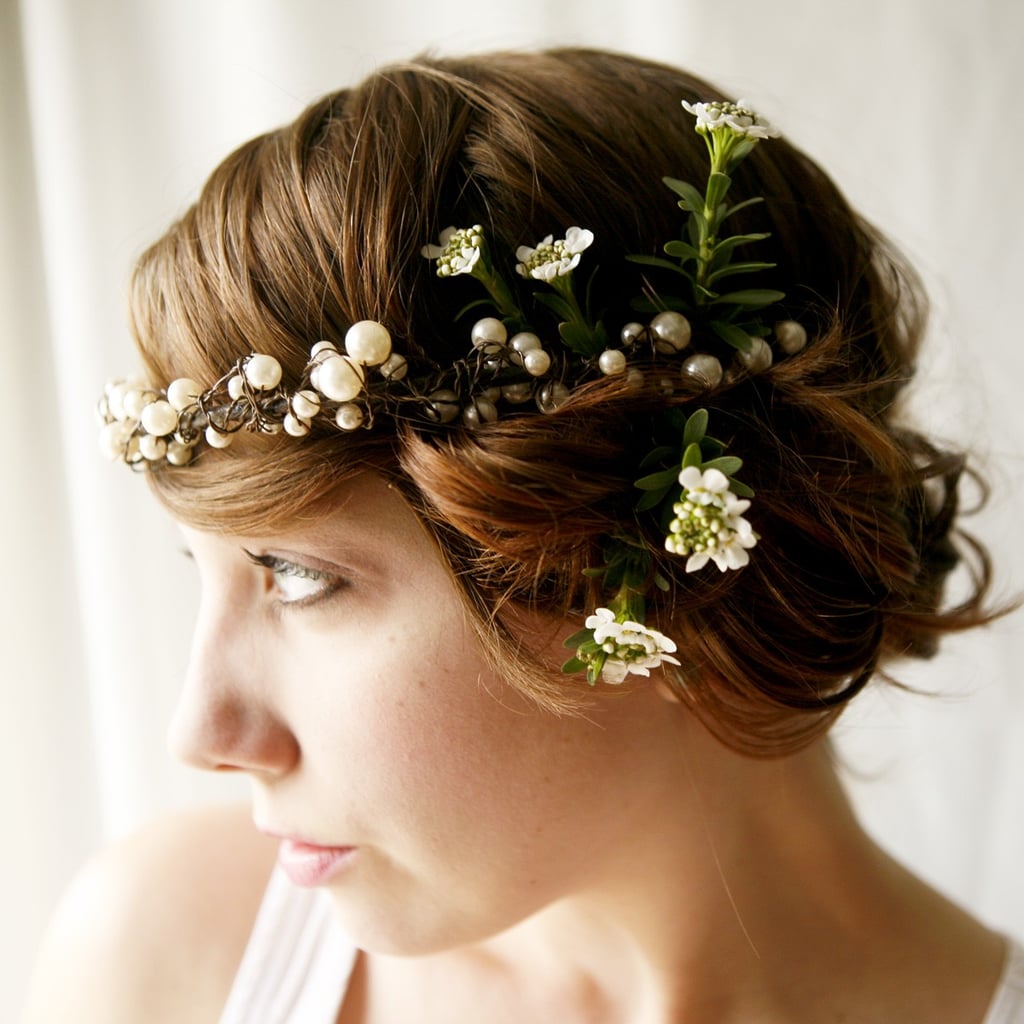 This gorgeous pearl wire tiara [28] ($60) looks great on '30s-inspired bridal boards, and it's available right on Etsy.
Chennai Twist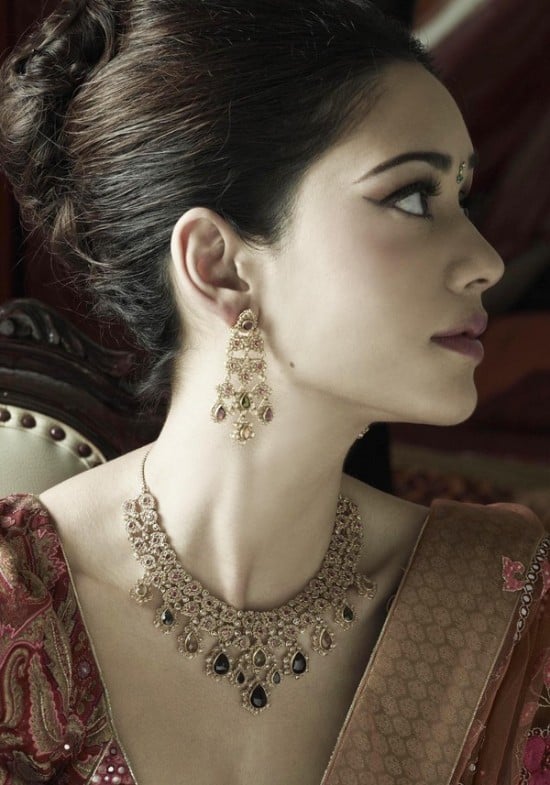 People have been loving this pretty French twist with understated jadau and gorgeous winged eyeliner. Turns out, the whole thing is part of an ad campaign for the latest bridal collection from Indian jeweler Tanishq [29].
Flower Power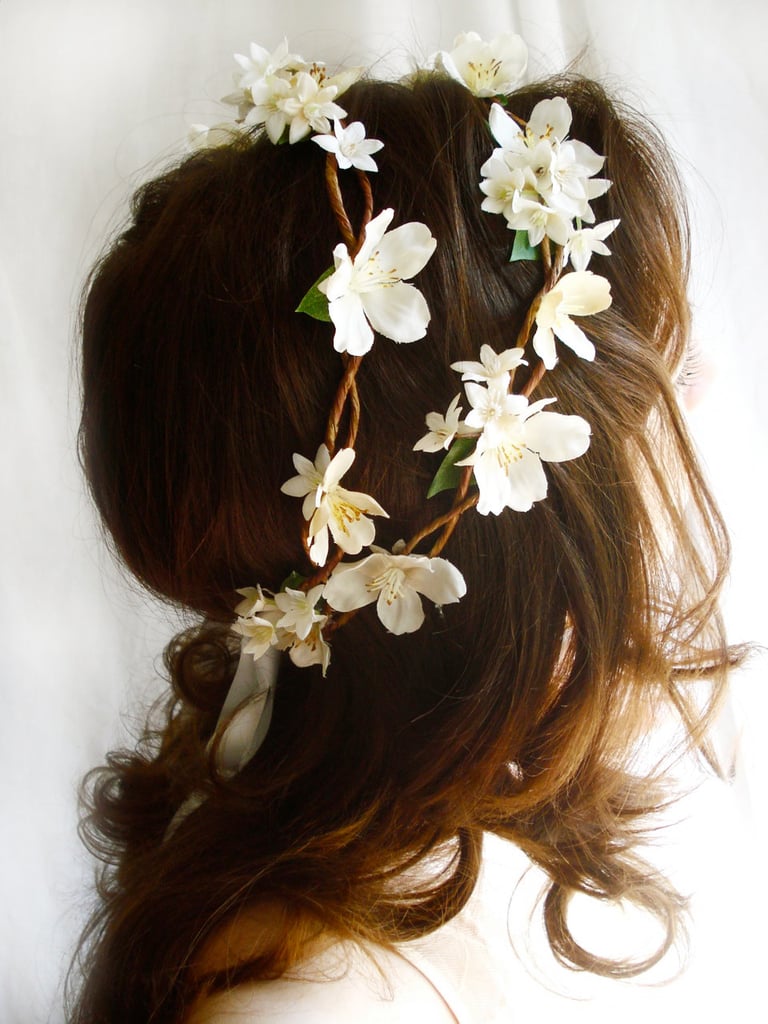 Pinners absolutely adore this rustic chic wreath [30] ($65) from Etsy shop The Honey Comb.
Subtly Sweet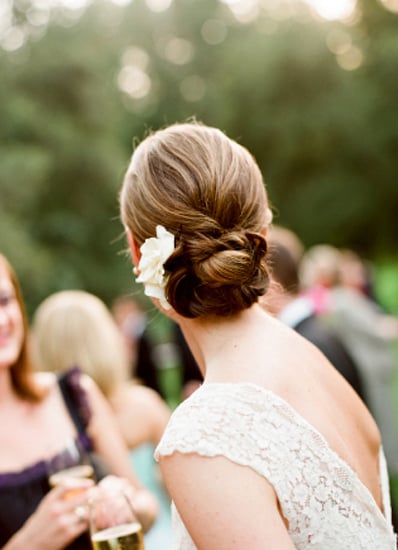 Photographer Lisa Lefkowitz [31] got this gorgeous shot of a low, voluminous bun created by San Francisco-area hair and makeup stylist Betten Chaston [32].