Wedding Hairstyle Tips For Getting Prepared
4 Must-Dos to Prep Your Hair Before a Wedding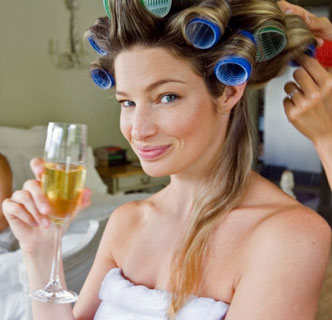 If you're getting ready for your big day — or any really important event, for that matter — and wondering what you should be doing ahead of time to get your hair absolutely fabulous, you've come to the right place. Avon Global Stylist Adviser Tippi Shorter has the lowdown on how to plan ahead for your hair. So to find out what you should be doing to get ready now, just keep reading.
Start thinking about the overall health of your hair. If your hair is damaged, you should start applying a deep conditioning treatment once a week.
If you regularly color your hair, you should schedule a touch-up appointment two weeks before your wedding to make sure that any roots are concealed.
Preserve color by using shampoos and conditioners designated for color care.
Is rain predicted for your wedding forecast? Burst an Anti-Frizz Capsule in the palm of your hand and apply to protect against frizz.