What Beauty Is Safe and Unsafe For Pregnant Women
What to Expect (Beauty-Wise) When You're Expecting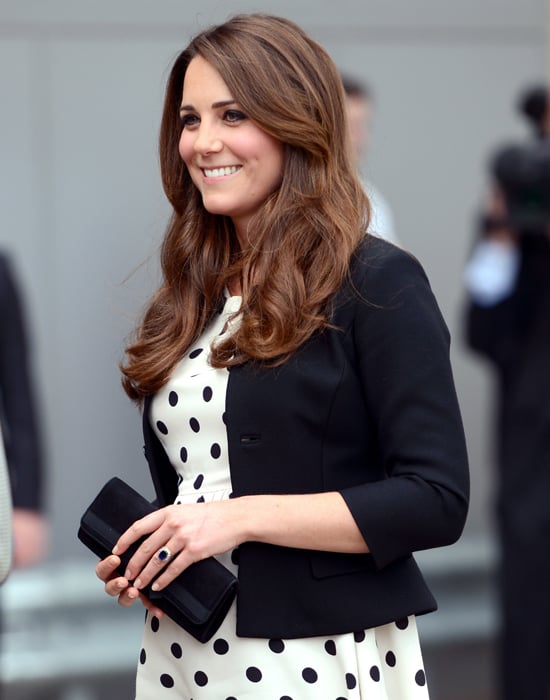 With most of the world on royal baby watch, it's the perfect time to salute moms-to-be. Perhaps your body is changing, and you're not quite sure if your favorite beauty treatments are allowed. In honor of the impending arrival of Prince William and Kate Middleton's firstborn (the future king or queen), we reached out to Dr. Lindsay Cruel, OB-GYN (also known as my dad), to debunk any pregnancy beauty myths. Find out your prenatal dos and don'ts when you read more.
What's Safe:
Most salon and spa services. It turns out that most of your favorite treatments are completely safe for you and your baby. That includes hair color, nail services, and facials. So feel free to treat yourself to a day of pampering. "But how can these be safe if they include harmful chemicals?" you ask. Well, Dr. Cruel explains that the majority of these services are topical, meaning they don't penetrate the skin or enter the bloodstream (which is the only way it could reach the fetus). That said, don't forget to moisturize daily in order to stave off stretch marks and dark splotches.
What to Avoid:
Saunas and hot tubs. There are a few more intrusive treatments to avoid during pregnancy. For example, steer clear of saunas and hot tubs. The temperature in the womb is actually one degree warmer than the mother's body. That coupled with the heat of the sauna or hot tub will turn your pregnancy into a bun-in-the-oven situation (no pun intended).
Tanning beds. We know you don't visit the tanning bed anyway, but here's another reason: UV light can accelerate discolorations on your skin, and the heat can hurt your wee one as well. Stay on the safe side and enjoy the sun from a distance outdoors — with SPF, of course.
Teeth whitening. Although there has been no research to support the claim, dentists dissuade expectant mothers from embarking on any new cosmetic procedures like teeth whitening. But feel free to get your scheduled root canal or other corrective procedures.
When in Doubt:
Ask yourself, "Does this involve extreme temperatures?" or "Does this require me to ingest any ingredients that might hurt my child?" Otherwise, enjoy your nine months with all the spa days you desire . . . while you have the time and energy.