What's the Difference Between Face Wipes and Face Wash?
Face Wipes vs. Cleansers: What's the Difference, Anyway?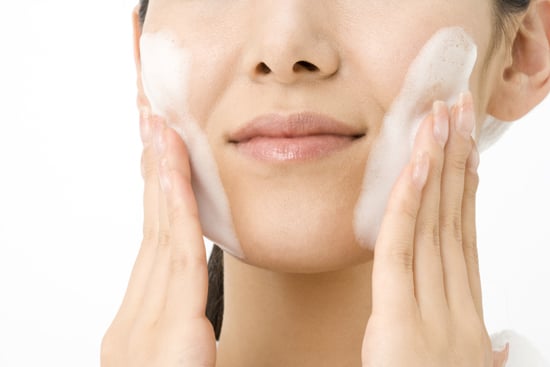 When it comes to washing your face, it seems as if there are countless ways to get the job done. And the biggest rivalry is perhaps between face wipes, like Neutrogena Oil-Free Cleansing Wipes ($6), and cleansers, like Olay Foaming Face Wash ($5). Are they interchangeable or does one way of washing reign supreme? To get the lowdown, just keep reading.
Face Wipes
These handy prepackaged facials in a pouch are a must-have among the lazy girls of the world. They're great for travel and don't require any water and they even work to dissolve makeup that just wants to stick (like waterproof mascara). Unfortunately, these seemingly perfect cleansers fall short when it comes to deep cleaning.
Cleansers
The cornerstone of any good skin-care regimen, cleansers are the traditional methods we reach for when we're in need of a good scrub. Since they come in a whole range of offerings — from sensitive skin formulas to ones with acne-fighting ingredients — there's something out there for everyone. But unlike face wipes, they require a little more elbow grease to get the job done.
Your best bet? Use them together.
Face wipes and cleansers work best when they're used as a team. Use your wipes to remove your stubborn waterproof makeup and stay-all-day lipstick before going in with your cleanser to clean everything up. You'll get a deeper cleanse, which will help to make your skin woes minimal. And that's the name of the game.