What Do Blue and Purple Concealers Do?
Feelin' Blue: When to Use a Cool-Toned Concealer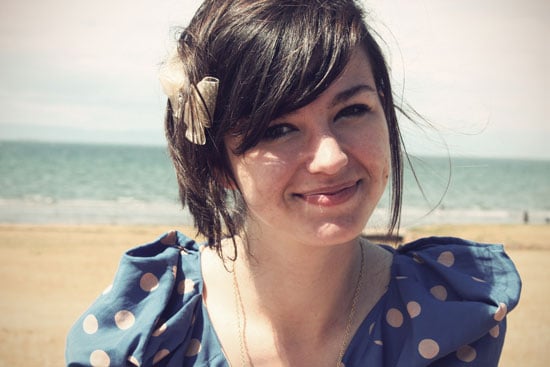 You can try to grasp the purpose of each and every shade of color-correcting concealer on the market until you're blue in the face. But why do that to yourself? Speaking of blue, it turns out the icy hue doesn't have to leave you looking like an extra on The Smurfs. So what can blue do for you? Let's first look to the color wheel for guidance. Oh color wheel, tell us your magic ways.
Not only does blue add radiance to the complexion, but it also assists in reducing the appearance of minor imperfections. And if you have deeper skin tones, blue might be your cure to quelling under-eye circles. Another cool tip is that blue, the opposite of orange, can also help to neutralize overly Oompa Loompa-esque pigments caused from self-tanners.
In addition, purple, lilac, and mauve shades (which are somewhat close to the blue color family) can neutralize sallow, yellow tones. Hues of purple also can brighten olive skin and balance out yellowish blemishes on most skin tones. Try: Make Up For Ever's HD Microperfecting Primer in Blue or Mauve ($34), Givenchy's Mister Mat Mattifying Foundation Primer ($33), or Signature Club A by Adrienne's Anchorwoman Blue Dark Circle Cover ($16).
Source: Flickr User Linzi Clark /