What Do the Different Attachments on Hair Dryers Do?
Attachment Theory: Blow-Dryer Nozzles Explained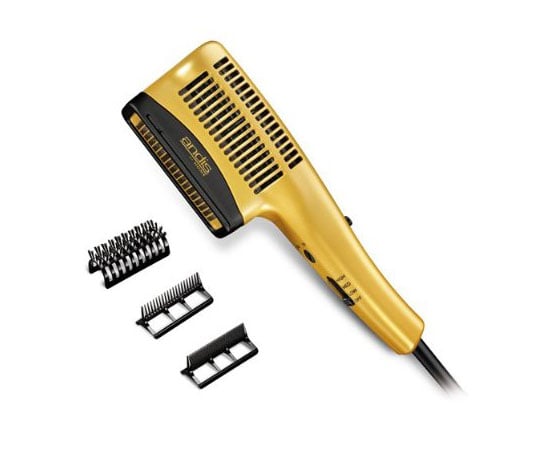 There are lots of these long-and-lean type of styling dryers, like the Andis 82105 Ceramic Ionic Styler Hair Dryer ($20). The attachments vary, but typically included is a boar bristle brush for providing shiny results (especially for thick hair); a fine-tooth styling pick, for smoothing hair; and a wide-tooth styling pick for detangling.