What to Expect at Your First Facial
Four Tips For a Blissful First Facial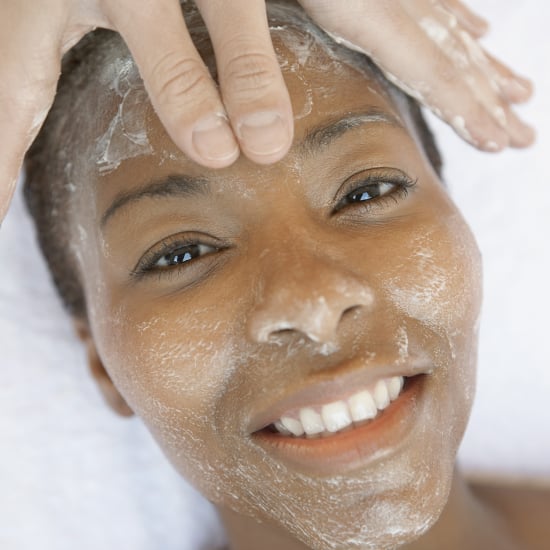 The benefits of regular facials are widespread, but if this is your first rodeo, then you may have a couple of burning questions. "There are certain things to expect and certain things to not expect from your first facial," celebrity facialist Mila Moursi, who is the woman behind the glowing skin of stars like Jennifer Aniston and Courteney Cox, says. And sometimes, serene music and cucumber slices on your eyes aren't in the cards. Learn what to expect when you keep reading.
Know your regimen. Whether you're a regular washer/toner/moisturizer or just stick to some cleansing wipes when you remember, you've got to be honest and explicit with your facialist when you go in for your first treatment. This allows him or her to know why an existing flare-up appeared, as well as create a timeline for your skin. Note what products you use, when you use them, and how long you've been using them for.
Opt for a deep pore-cleansing facial. "If there is already acne, you're not going to be able to massage the skin, or else you'll irritate it," Moursi says. So whether there are whiteheads or speckled blackheads, a deep pore-cleansing facial will help to extract the bacteria from the skin, allowing it to breathe.
Prepare for some discomfort. Yes, not all facials are the soothing experiences you see on movies and TV. "One of the unfortunate parts of a facial is the discomfort that comes from extraction," Moursi says. But it's nothing to be afraid of. Depending on your pain tolerance, it's likened to a medium-pressured pinch on the inside of your arm. Now that's not to say that there aren't blissful moments of a facial. Even deep pore cleanses involve a relaxing mask or two.
Don't make plans for after. "Your skin is very receptive after a facial," Moursi says. Because of this, it's not a good idea to make plans that involve makeup after your facial. Your best bet is to go home and relax with a cup of green tea and your favorite movie. If you must go out, then avoid makeup, and clean up with toner after a few hours. Your skin will thank you.