What to Know About Ombre Highlights and Hair Color
What to Know Before Trying Ombre Highlights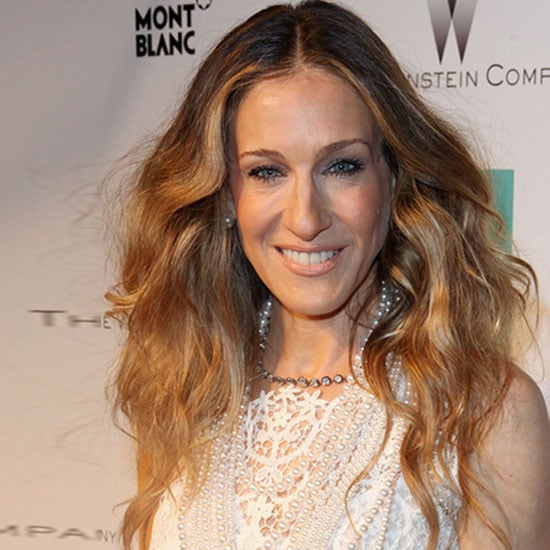 It looks like the ombre highlights trend might actually be here to stay . . . at least for a little while longer. That's great news if you color your hair, since the upkeep is less frequent than traditional highlights (and, hence, easier on the pocketbook). Just don't expect to see drastic two-toned shades this upcoming Fall 2011 season. Instead, opt for color that looks more natural and gradually changes tone, says Jose Eber Salon Senior Hairstylist and Colorist Karen Smith. Here, she shares tips if you're thinking of trying ombre hair color.
Find your inner surfer girl: For a natural ombre effect that feels more surfer girl than a rock star, Smith recommends only going about three to four shades lighter at the ends of your hair. Also, adding a few light streaks of balayage (hand-painted highlights) from roots to ends will make your hair look more sun-kissed and keep the color flowing through your strands. "You just want it to start very natural at the roots and get heavier towards the bottom," she says.
Maintenance is minimal, but it still exists: "You only need to [touch it up] a couple of times a year because you don't get roots," says Smith. But you should switch up your hair care to keep your strands looking healthy and the color vibrant. "I would definitely use a much more nourishing shampoo and conditioner on it because you are lightening the hair." Her favorite pick? "Phyto shampoo and conditioner always work," she says. "They're really good and nourishing."
Don't let bleach scare you: If you love ombre hair color, but you're afraid the bleach might damage your hair, Smith says not to worry. "As long as there's an experienced person bleaching it and they're paying attention as it's being done, the hair will not be destroyed," she says.
Research is the key: Since ombre hair color is a newer technique, Smith recommends finding the right hair colorist. "Make sure they have done it before," she says. "Show them a picture of what you like and make sure they're on the same page with you. They have to be creative and have an eye for it." Celebrities with ombre hair color she likes: Sarah Jessica Parker and Jessica Biel.
Second time's a charm: Now that you're ready to get your ombre hair on, there's one more tip. Remember that your hair color might not turn out the way you want it the first time, so don't be afraid to go back to your colorist and explain the issue so he or she can fix it and get the color just right. Usually, you won't be charged for a color correction.