What Makeup to Wear at Summer Festivals and Concerts
Your Summer Festival Makeup Tips Start Right Here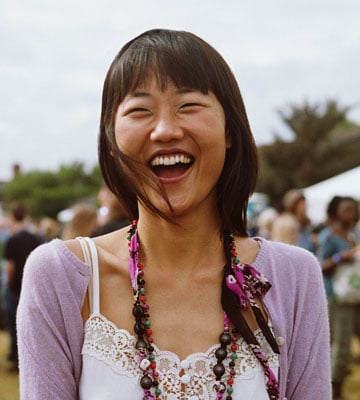 When it comes to makeup, Jillian Dempsey, Avon's Global Creative Color Director, certainly knows her stuff. Not only was the makeup artist extraordinaire responsible for Kate Winslet's gorgeous makeup looks from both the 2009 Oscars and the Golden Globes earlier this year, but she also has her own line of makeup with Avon.
Since so many of us have concerts and festivals coming up over the next few months, Jillian is sharing tips on looking cool without looking overdone. For the scoop, read more.
Lips: No mirror? No problem. Jillian recommends a lip gloss or tinted lip balm with an SPF. Both are easy to apply when you just want a little hint of makeup.
The eyes: Smudging, creeping mascara does not a happy concert-goer make. Jillian recommends a waterproof mascara "because once you put on, you're done."
The complexion: When it comes to warm weather, let your skin reveal itself. But if you have to wear foundation, Jillian prefers a tinted moisturizer or a foundation with a sheer finish. "And I love blotting papers," she says. "They're easy to pack and it's a great way to eliminate shine in any unwanted areas."
A multitasking option: "I have this product that's called the Multi-Pencil ($8) that is like a three-in-one," Jillian says. "You can do your lips, your cheeks, and your eyes. It's really convenient." Just use your fingers to blend, and you're good to go. If you have pale skin, try Twice the Spice; for darker skin, try Sugar Plum; and if you're in between, go for Raspberry Radiance.
And don't forget: Wear your SPF. "That's probably the most important — to protect your skin," Jillian advises. Lollapalooza, here you come.