When you've finally gotten to the honeymoon portion of wedded bliss, the stress of making it to "I do" is well worth it. But packing can be a whole other project [1]. Passport? Check. Lingerie? Check. But what about all those other beauty necessities [2] you might need to feel as beautiful and sexy as you should on your honeymoon? We've rounded up everything you need to stay gorgeous, no matter your destination — plus, some things you can leave at home to lighten up your suitcase.
General Necessities to Pack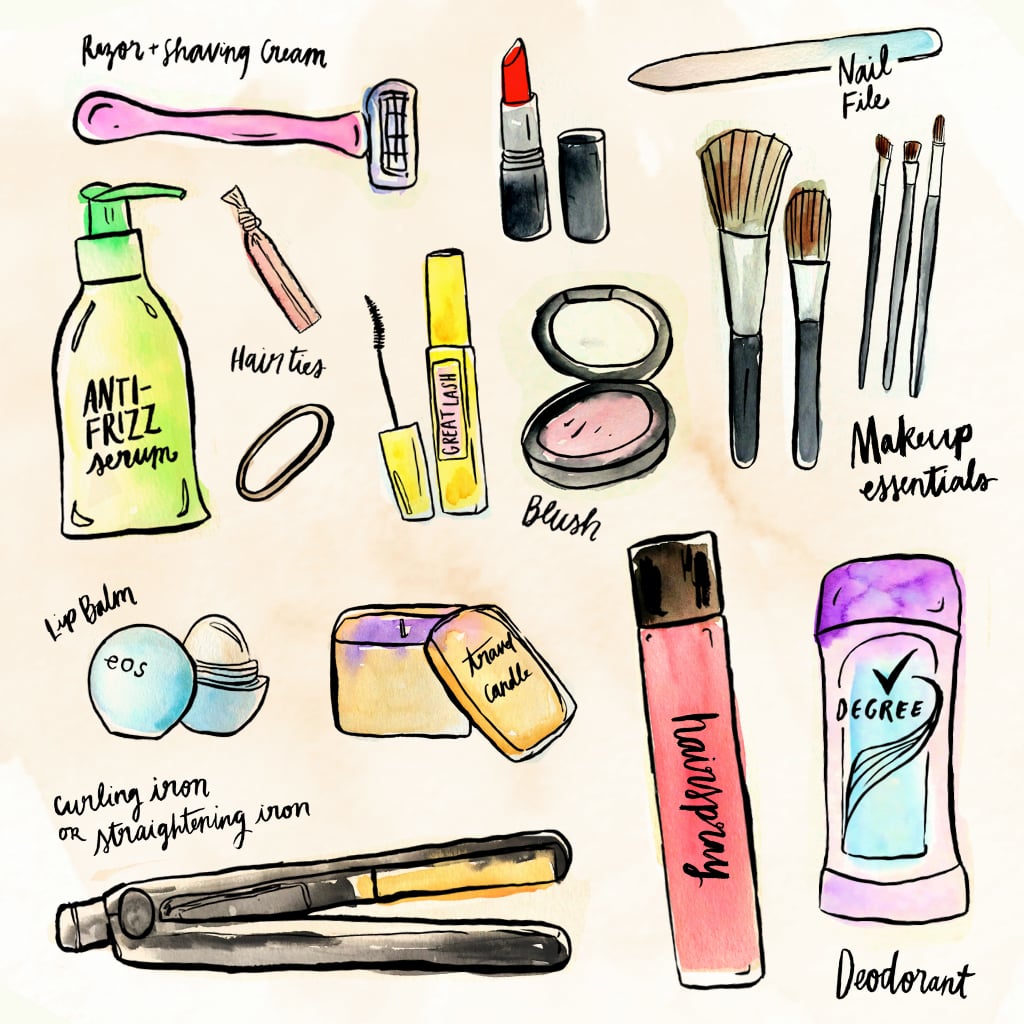 No matter where you're headed, these are the essentials to stow in your luggage.
Deodorant
Razor and shaving cream
Makeup essentials: foundation, powder, blush, mascara, lipstick, and travel brushes
Face cleanser
Face moisturizer
Brush or comb
Hair spray, mousse, or antifrizz products
Hair accessories: hair ties, clips, headbands
Curling iron or straightening iron
Nail file
Contact lens solution/eye drops (if needed)
Lip balm
Travel candle (optional)
Massage oil (optional)
Travel-size perfume (optional)
For the Beach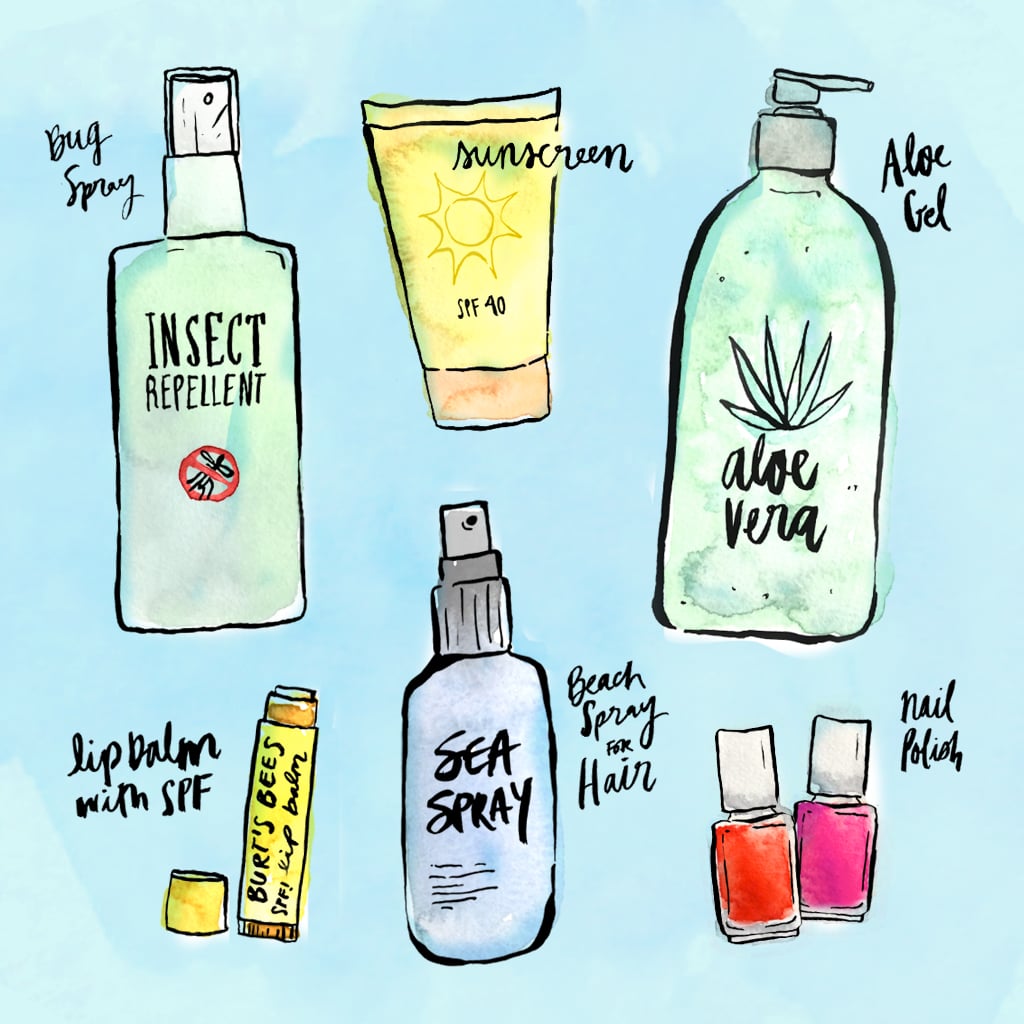 In addition to your essentials, here's what else you need for a seaside retreat.
Sunscreen
Aloe gel
Insect repellent
Lip balm with SPF
Beach spray for hair
Bottle of nail polish
For a City Getaway
Sightseeing and romantic meals amid an urban setting requires these additional essentials.
Hand sanitizer
Lightweight sunscreen
Oil-blotting papers
Bandages for blisters
For the Adventurous Couple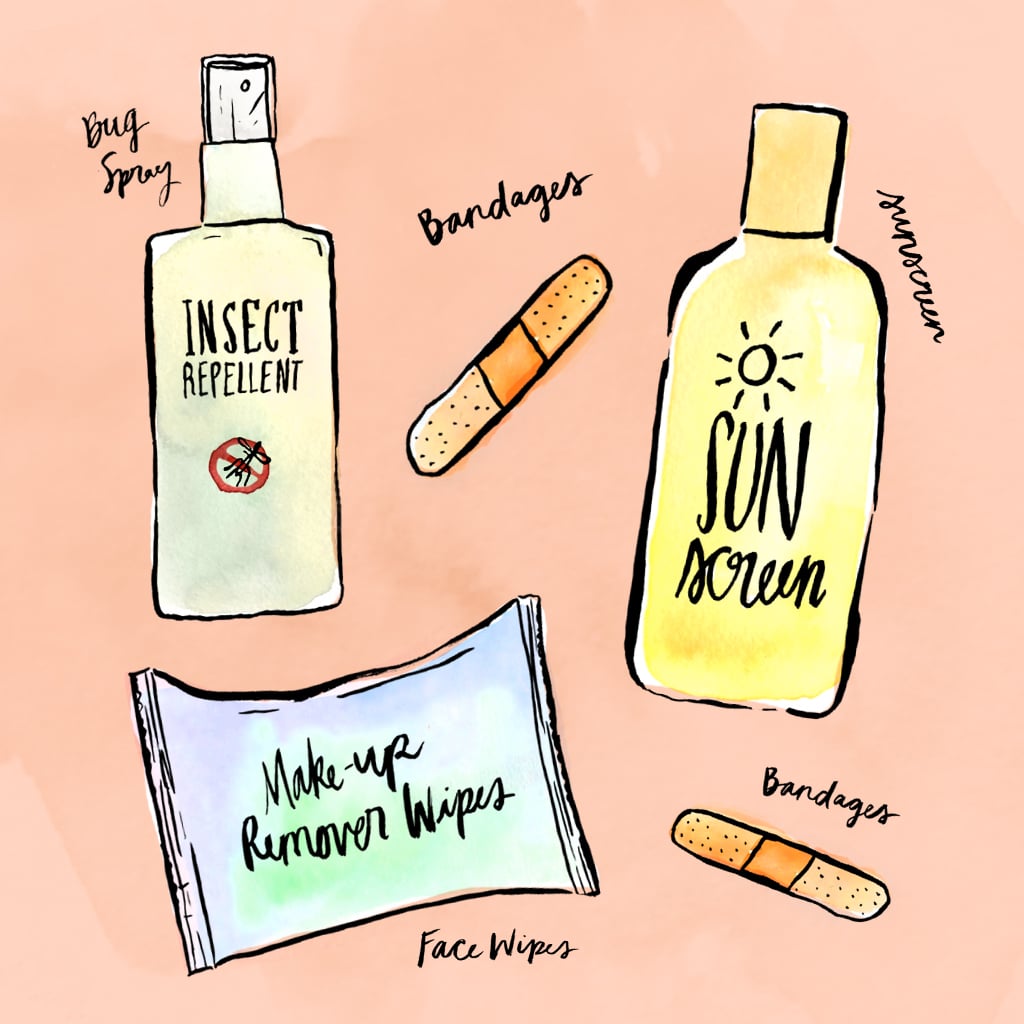 Embarking on a hike or a safari? Here's what else our active newlyweds should pack.
Sunscreen
Insect repellent
Bandages for blisters
Plastic bags (to store trash and keep items dry)
Portable face wipes
For a Cold-Weather Spot
Whether you're hitting the slopes or taking in the snowy view, you'll want to pack these essentials.
Sunscreen
A good face and body moisturizer
Lip balm with SPF
Hand and feet warmers