What Is Reflexology?
Definition: Reflexology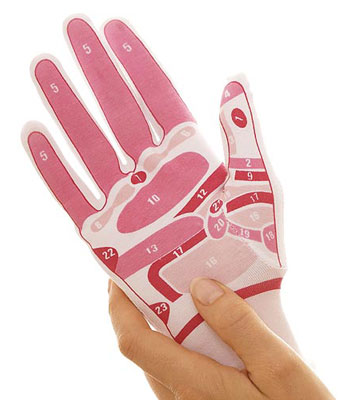 Reflexology is a natural, alternative treatment that involves applying pressure and massage techniques to parts of the body (most often the feet and sometimes the hands). Not only does this type of therapy relieve stress, it also helps to boost circulation and improve body functions. (Psst: SJP is a fan.)
In reflexology, specific parts of the feet or hands are massaged to correspond with different glands, body parts, or organs. The idea is that by manipulating these precise points, which are mapped out in reflexology charts, the body will come back into balance. While reflexology shouldn't be considered a replacement for medical treatment, a relaxing massage is always good for the soul. To learn more, try Reflexology Massage DVD With Socks Set ($33), Total Reflexology: Everything You Need to Unlock the Healing Power of Your Body ($15), or Sexy Love Sox ($20).