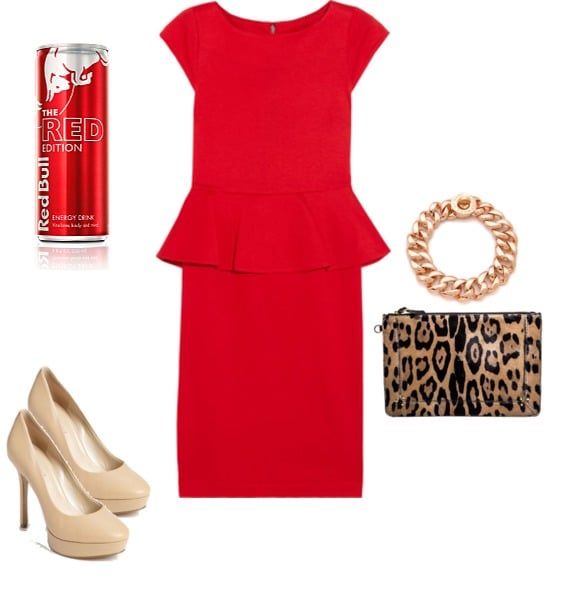 It's the color of love, it's the color of passion — so it's no surprise red should be the color of choice for a special night out with your man. To really get his pulse racing, try combining bold colors and prints with subtle details for a look that says you're fired up for romance . . . but playfully hard to get.
Consider this ensemble idea:
The Dress
There's a reason they write songs about women in red: the color equals instant attraction. Think classy, not flashy, by balancing the hue with a conservative yet seductive cut, like an of-the-moment peplum dress that flatters your feminine curves.
The Shoes
Nude-colored pumps keep the focus on the dress but take things up a notch with an ultrahigh heel and platform.
The Accessories
Look for one simple, yet sexy piece of jewelry, like a chunky gold bracelet or cuff. Don't be afraid to show him your wild side with a touchable, pony-hair clutch in a daring animal print.
The Drink
Try the new Red Bull Red Edition. With the same high-quality ingredients as Red Bull Energy Drink in a sweet cranberry flavor, it vitalizes body and mind® before your red-hot date or whenever you need a pick-me-up.
Click here to learn more about Red Edition and other great flavors offered by Red Bull.