When to Apply Hair Product
6 Tips For Applying Product With Ease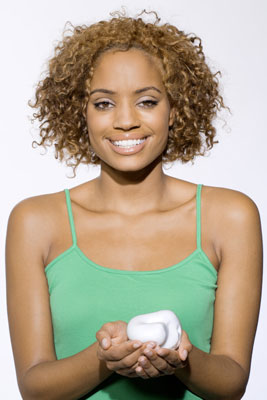 Whether you call it "product" or "products," what would we do without our favorite hairstyle enhancers? Knowing when to apply product and how much or how little can be confusing, so I've put together a few tips so you're not left with hair-raising results — unless, of course, that's the look you're going for. Find out six tips when you read more.


The blotting: If you've got an extra five to 10 minutes after shampooing and conditioning, simply allow excess moisture to soak into a towel wrapped around your head. If time's not on your side, just gently blot and squeeze your locks with a towel. Rubbing is a big no-no, as it roughs up the hair's cuticle, which can result in a frizzed-out mane.
If you're blow-drying: Spray on a heat protectant to prevent damage, and blow-dry hair until it's about 80 percent dry.
Make a cocktail: Don't be afraid to experiment with combining different types of products together to create your ultimate product cocktail. For body and shine, try a mousse with a serum. Use a gel with a wax for ultimate hold with flexibility. A volumizer plus a straightening cream is perfect for a sleek blow-out. Just be sure to emulsify the combinations in your hand before applying.
Speaking of applying . . . : Start from the back of the hair and work your way forward to evenly distribute product into your locks. To avoid overkill, use the tips of your fingers to lightly sweep a small amount of product in your hair, smoothing it over the top layers, and then work it into the rest of your hair. Remember, it's easier to add more product, but harder to take it away.
Don't get to the root of it: After all your hard work, you don't want to weigh the rest of your hair down, so unless you're specifically using a volumizing product, avoid putting other products on your roots.
Finishing touches: Once you've completed blow-drying and styling, it's time for the finishing touches. If you like to use wax or pomade for definition, so that you don't end up with chunks of product in your hair, first warm them up in your fingers or hands to make them easier to distribute.
So you say you don't blow-dry your locks? Tips for air-drying your mane to come.