Where to Apply Blush and How to Pick the Correct Color Blush
Need-to-Know Tips on Choosing and Applying Daytime Blush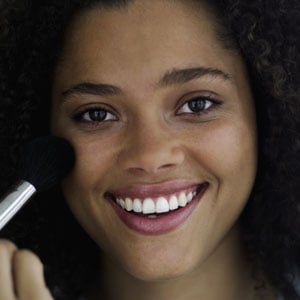 When it comes to makeup, the latest trends and techniques are exciting, but let's get back down to the basics. I recently asked celebrity makeup artist Brett Freedman (who has worked with celebrities like Vanessa Williams and Emily Blunt) where should we be putting the blush exactly when applying our everyday makeup. Is it right on the cheek, on top of it, or under it? And just how do we choose the correct color, anyway? To find out what he said, just keep reading.
For daytime wear:
First smile to find the apple of the cheek, and then apply the color on the cheek directly, sweeping it up toward the temple like a semicolon. "I'm not a big fan of applying it under the cheekbone and contouring for day. You want the skin to look healthy and pretty. No one just flushes under their cheekbone," he explains. Instead, save contouring for nighttime or for dramatic looks.
Choosing a color:
"Here's my rule of thumb: If I'm doing daytime, I usually pick a really sweet color blush; something that looks really similar to when you flush or blush," Brett explains. Colors that are baby pink or apricot tend to be the most flattering, but avoid anything too brown or mauve, as those shades can look a bit flat. "I think a lot of women forget they are trying to mimic a healthy glow, like they just had sex," he adds. The key? Find something that "doesn't make you look feverish, but just a little amped up," he says.