Which Hair Removal Method Is Best?
Wax, Tweeze, or Shave? We Weigh the Pros and Cons of Each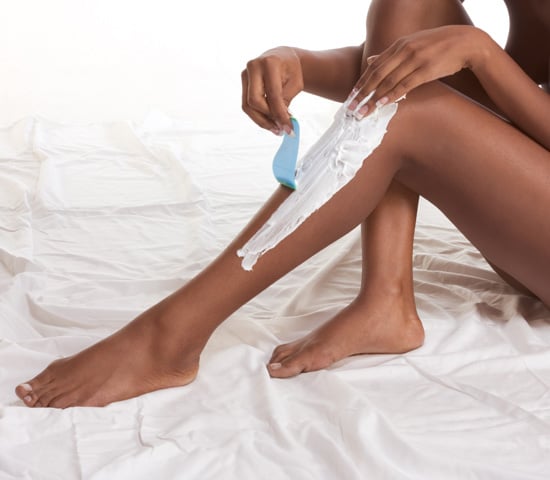 Are you a leg-waxing enthusiast? Or do you prefer to take matters into your own hands and shave your limbs smooth? Whether you're a fan of waxing, shaving, tweezing, or depilatory creams, the quest to banish fuzz can sometimes be overwhelming. Not exactly sure which hair removal method is best for you? We break down and decode each process for you, along with the pros and cons, when you keep reading.
Waxing: A good option if you want to stay stubble-free for a longer period of time. Waxing removes the hair along with the root, which gives you smoother skin for longer. Results can last up to six weeks in some cases, depending on how quickly your hair grows back. While a handful of brave souls will wax themselves, an esthetician will offer up a more professional job. Either way, prep yourself for some pain, especially along your bikini line. And if you're prone to breakouts, you may want to opt for a different method along your upper lip and brows. Waxing leaves pores exposed, allowing bacteria an easy entrance.
Shaving: This is probably the most popular form of hair removal, since shaving is lightning-quick and easy. It's done at home, no appointment or professional needed, and is perfect for a quick fuzz fix. Shaving cuts the root at the surface of your skin, keeping the root attached, which means you'll have to shave fairly often. Disposable razors are readily available, but to avoid a painful razor burn situation, you may want to invest in a more high-end tool. Nicks are also a common occurrence for even the most seasoned shavers, so try to keep a steady hand.
Tweezing: is perfect for spot treatments and can be done just about anywhere there's a mirror around. Like waxing, it removes hairs at the root, but you can only lose one or two at a time. It's best to use tweezers for stray hairs that crop up between your other methods, whether it's a couple along your brow or that one random hair that peeks out where you don't want it to be seen. But keep the plucking away from sensitive areas such as your bikini line or your underarms. The pain will be magnified and your skin can become irritated, causing unsightly bumps.
Depilatory creams: Those who love them usually swear by them, and for good reason. An all-over cream like Veet Fast Acting Gel Cream Hair Remover ($8—12) covers a large surface area and dissolves hair in a matter of minutes, leaving you with smooth limbs. While the creams don't last as long as waxing, they do last longer than shaving. And since the hairs are compromised by the chemicals in depilatory creams, they sometimes grow back thinner, making your time between use longer and longer. The chemicals have an ugly side, though. Not only do most have a pungent smell, the stench can sometimes linger long after you've wiped them off... and showered. Also, be sure to read the directions carefully. If you use them incorrectly, you can get a nasty burn, which is worse than stubble.